Don't Let Your Cellphone Get You Down
Don't Let Your Cellphone Get You Down
February 21, 2014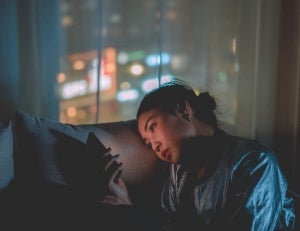 If you're having trouble getting into shape, the problem could be right in the palm of your hand. In a study by Kent State University, high cellphone usage was linked to low cardiorespiratory fitness. The study showed that students who spent large amounts of time on their cellphone were least fit. Conversely, students who spent the least amount of time on their cellphone were the most fit. Cellphones, all though mobile, contributed to a sedentary lifestyle. To help manage the time you spend on your cellphone and maintain your healthy lifestyle, here are some do's and don't's for your cellphone while working out.
Don't:
·         (If possible) Don't carry your phone with you while exercising. You may be distracted to check emails or results from your latest game.
·         Don't sit around playing games on your phone. Instead use that time to be physically active.
·         Don't talk or text while working out. All though it is an easy way to pass the time, you're taking your focus away from the intensity of your work out. You will burn fewer calories.
Do:
·         If you must exercise with your cellphone, Do place your phone on "airplane mode" to minimize distractions. This is useful if you are using your phone for music.
·         Do download the TR90 Mobile Tracker App to track your progress activity level, and meals.
·         Do download other fitness apps that help to track calories, miles ran, minutes exercised, or heart rate.
Please see the following link to read more about the study conducted by Kent State University.
http://www.kent.edu/news/newsdetail.cfm?newsitem=C90163C8-F606-B92F-D974440FE802827
You Might Also Like:

Struggling to curb those midday cravings? We all have them, but there are ways to control them. Learn how to help satisfy your hunger through better nutrition and supplementation.

Being overweight has become a public health issue affecting people in most regions around the world. Since 1980, the number of people who are overweight has more than doubled. More than 200 million men and 300 million women globally have measured a body mass index (BMI) of 30 or more in recent years, and almost one billion more are overweight[1]. 42 percent of consumers are dissatisfied with their...