ageLOC 美体 SPA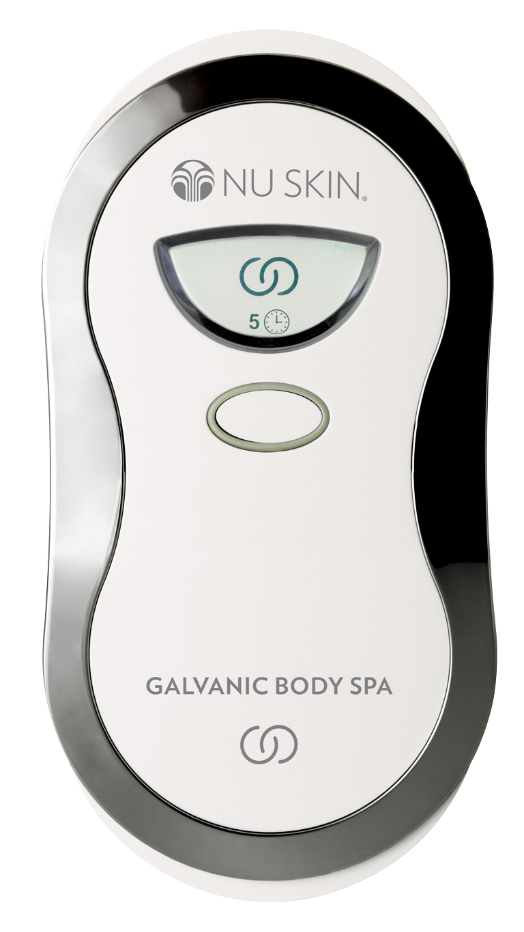 ageLOC® Galvanic Body Spa
Delivers up to 10 times more ageLOC® ingredients to your skin.
Your body optimised. Nu Skin® has captured the future of body care with the ageLOC® Galvanic Body Spa. Ergonomically designed for ease of use and handling during body treatments, the new ageLOC® Galvanic Body Spa with pulsating technology features a proprietary ageLOC® body conductive surface designed to deliver 10 times more ageLOC® to your skin. The ageLOC® Galvanic Body Spa targets the ultimate sources of ageing while diminishing the look of fat and cellulite and smoothing skin to provide a slimmer, more toned look. It also features a self-adjusting current, lighted display and audio indications, making it an easy to use in-home anti-ageing body system.


Newly developed, patent-pending galvanic pulsating technology is optimised to maximise anti-ageing effects on the arms, abdomen, buttocks and thighs. The skin on the body is thicker and less sensitive making it benefit from and respond to a pulsating galvanic current. It also helps stimulate, purify and refresh your skin to reduce the visible signs of ageing - for a slimmer, smoother, firmer, youthful looking you today and in the future.