Nu Skin Car Sticker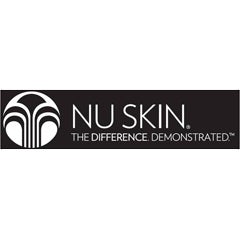 Nu Skin Car Sticker
With this exclusive Nu Skin® Car Sticker you can attract people´s awareness to the Nu Skin® Brand in a completely new way. Show off our logo and drive up in a professional way – everywhere and at any time.

This transparent Car Sticker with a white Nu Skin® logo is clearly visible on all cars and can either be applied to the window or the body of the car. When correctly applied, the sticker is waterproof and will easily stand up to any car wash programme and weather condition.

The total size of the Car Sticker is 41 x 11 cm while the size of the logo is approximately 40 x 10 cm.
Product Details
Application Instructions

Clean the area where the sticker will be applied with a fat-dissolving cleaning agent. Peel the paper off the back of the sticker. Then spray the area and the adhesive sticker side with a water mixture (3 drops of cleaning agent per litre). Now place the sticker on the car.

Remove any excess liquid under the sticker using a squeegee or a plastic card that is covered in a soft cloth to avoid scratches.