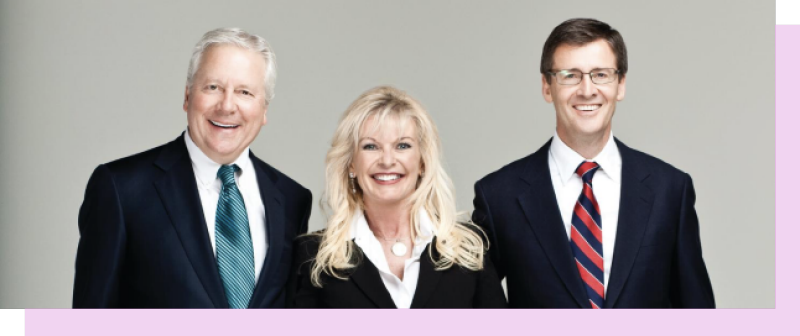 Meet our Founders
Passionate, driven, and hardworking are just a few of the words to describe our three founders. Known as much for their efforts in the local community as they are for being the pioneering minds behind the birth of Nu Skin, their defining traits can clearly be seen in the company they built back in 1984.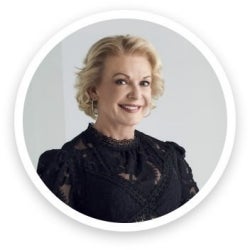 Sandie N. Tillotson
Founder, Senior Vice President
In 1984, Sandie helped found the company, assisting in the development of the original Nu Skin product line and the establishment of the company's unique global marketing plan. She was also a member of the company's Board of Directors until 2012. As early as 1993, Working Woman magazine named her as one of the top 10 female business owners in the U.S. In 2001, Feminine Fortunes magazine awarded her the honour of being one of just 50 "Women of the New Millennium" alongside Katie Couric, Oprah Winfrey, and Sandra Day O'Connor.
Sandie is also involved in many philanthropic efforts. She is a trustee of the Nu Skin Force for Good Foundation, and also serves as vice president of Seacology.
---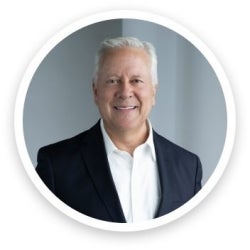 Blake Roney
Founder
Blake Roney served as president and CEO of Nu Skin from 1984 until 1996, and as the company's chairman of the board from 1996 to 2012. Blake's business and civic achievements are numerous. They include recognition by the International Business Awards as the 2009 Chairman of the Year, a 2011 Lifetime Achievement Award from the Ernst & Young Entrepreneur of the Year Award programme for the Utah region, a 2004 honour as one of the 100 Most Influential People in Utah, and Chief of Mtalimanja Village in Malawi.
Blake is passionate about his family and motivated by uplifting people around him and helping them reach their potential. Much of the Nu Skin culture reflects these values.
---
Steven J. Lund
Co-Founder, Executive Chairman of the Board, Executive Director of Nourish the Children
As an early co-founder, Steve has served in multiple roles at the company including vice chairman of the board from 2006 to 2012, president and CEO from 1996 to 2003, and executive vice president of Nu Skin International. For several decades, Steve has had meaningful impact on his business, religious, and civic communities, holding positions on the Board of Directors for the U.S. Direct Selling Association, BYU Law School Board of Advisors, The Church of Jesus Christ of Latter Day Saints Young Men's General Board, and the Utah State Board of Regents as of 2015.
In addition to all of his civic service and community involvements, Steve enjoys playing the guitar, reading great books, and spending time with his family.

'We decided to build a company that would combine innovative personal care products with ingredients that subscribed to the philosophy of 'all of the good, none of the bad'