ageLOC Future Serum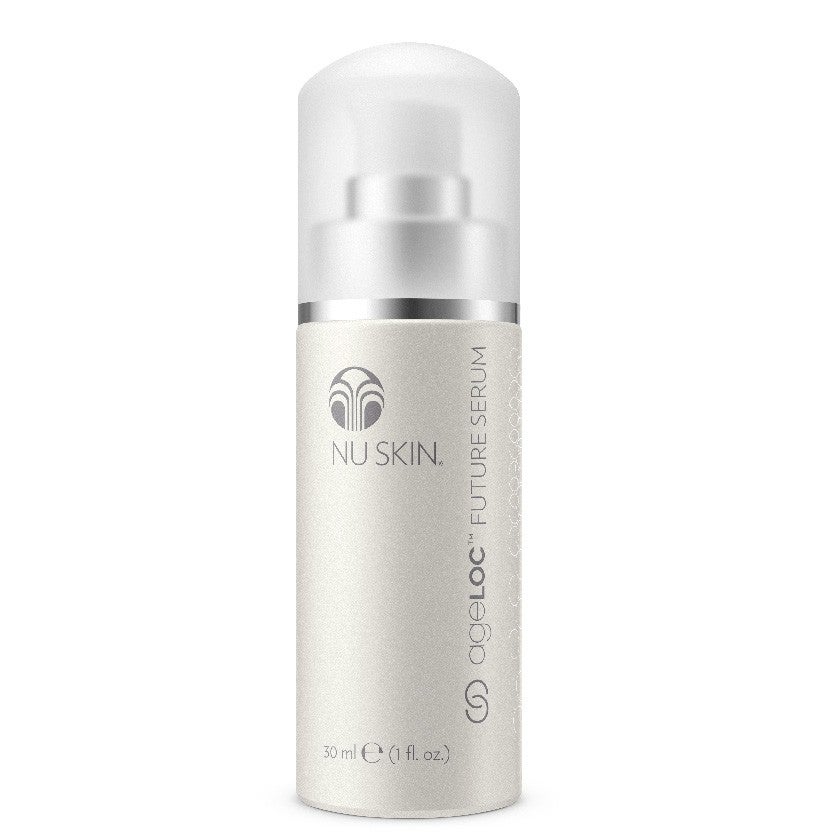 ageLOC Future Serum
ageLOC FUTURE SERUM
This powerful, clinically tested formula reveals younger looking skin in eight ways, combining the benefits of many different anti-aging products into a single product. ageLOC Future Serum—for a dramatically younger looking you.
Product Details
Benefits

• ageLOC™ targets the ultimate sources of aging to preserve
the look of youth and reduce the appearance of aging.
• Promotes youthful skin structure—patent-pending ingredient
technology stimulates collagen production by 150% and
shows a twofold decrease in MMP production (MMPs
destroy skin structure).
• Smoothes texture—contains ingredients proven to stimulate
youthful cell renewal in only five days for smoother, softer
skin you can feel.
• Evens skin tone—by reducing the appearance of blotchy,
dull, and uneven skin for a smooth, youthful look.
• Reduces the appearance of fine lines and wrinkles.
• Increases skin radiance—with skin brightening technology.

• Reduces the appearance of pores—through youthful
cell turnover.
• Reduces discoloration—brightening technology interrupts
unwanted melanin production in the skin for a reduction in
spots of discoloration.
• Increases hydration—by stimulating hyaluronic acid, a
moisturizing compound found naturally in the skin.

usage

ageLOC Future Serum is the second step in the ageLOC Transformation skin care regimen. It can also be used as an anti-aging treatment with other Nu Skin skin care products.

Before moisturizing morning and night, place 1-2 pumps of this luxurious serum on fingertips and apply in an upward, outward motion to face and neck. Avoid eye contact.

Follow with an appropriate moisturizer such as ageLOC Radiant Day or ageLOC Transforming Night.