ageLOC Transforming Night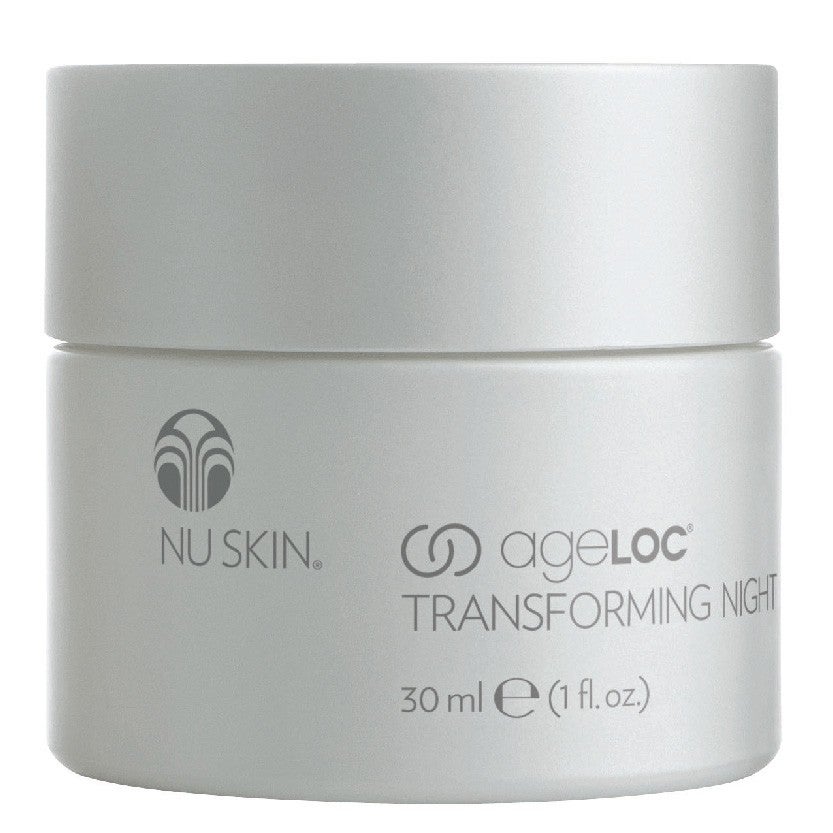 ageLOC Transforming night
A rich hydrating cream that dramatically reduces the look of fine lines, wrinkles, and pores, so you wake to glowing, smooth, supple skin.
Product Details
Benefits

• ageLOC™ targets the ultimate sources of aging to preserve
the look of youth and reduce the appearance of aging.
• Contains advanced anti-aging ingredients that are scientifically
proven to:
Stimulate youthful cell turnover by 85% for a smoother,
softer texture you will feel.
- Reduce the appearance of fine lines and wrinkles by 45%
for visibly younger looking skin.
• Youthful cell turnover reduces the appearance of pores.
• Features mild ingredients that mimic the skin's own structure
and composition, reducing skin sensitivity and delivering
superior benefits without disturbing the skin's natural
moisture properties.

• Works together with the skin's natural nighttime repair and
renewal processes, strengthening skin's natural barrier for
stronger, more resilient skin.

Usage

ageLOC Transforming Night is the third step in your evening ageLOC Transformation skin care regimen. It can also be used by itself as a nighttime facial moisturizer with other skin care products.

To complete your evening regimen, scoop a small amount onto fingertips and apply in an upward, outward motion to face and neck. Avoid the eye area.