Exfoliant Scrub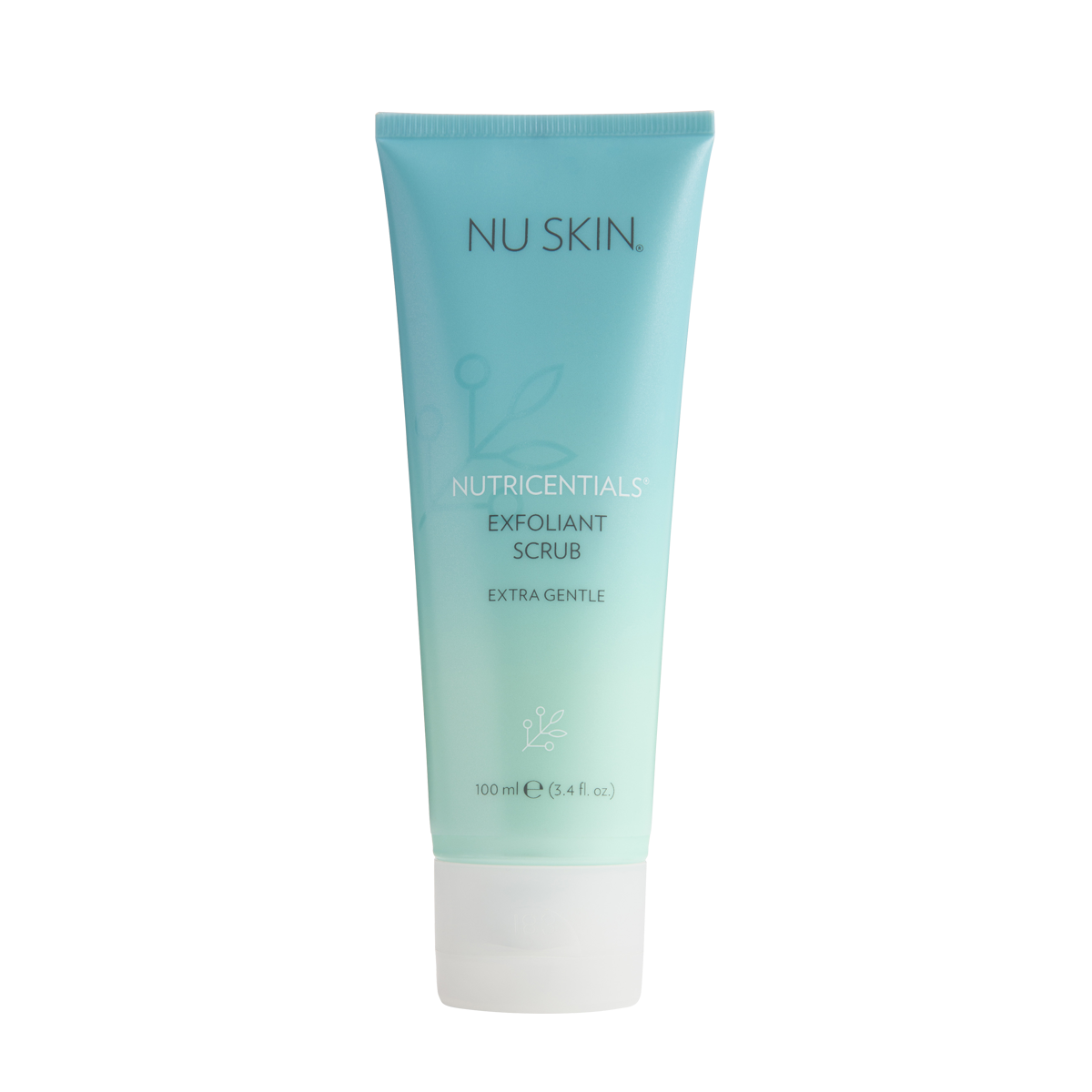 Exfoliant Scrub
Smooth, even skin reflects light more perfectly. With natural marine diatoms (fossilized algae), Exfoliant Scrub gently smooths skin's surface by releasing dead cell buildup and pore-blocking impurities.
Use twice a week after cleansing for a luminous glow.
Size: 100ml
Product Details
Key Ingredients

Natural marine diatoms (fossilized algae)—gently and evenly exfoliate skin.

Usage

Apply with a circular motion to face and neck for about 30 seconds. Thoroughly rinse with water.

Product Claims

Contains natural exfoliating diatoms that are derived from marine phytoplankton to gently, thoroughly, and evenly exfoliate the skin's surface
Removes pore-blocking elements
Features a mild but effective formula that soothes, conditions, and guards vital moisture levels while promoting a radiant appearance
Safety-Allergy-Dermatologist Tested.

FYI

When your skin looks dull or lifeless, it's a sign that you need to exfoliate on a regular basis. Exfoliation speeds up the process of the constant shedding of the stratum corneum, the epidermis' top layer of the skin, making your skin look and feel more smooth and radiant.
If you exfoliate too often, you will notice the "glow" that you used to get will disappear, and you'll feel you have to exfoliate more to attain this. If your skin reaches this point, it's best to let the skin rest for a few weeks, then resume a less vigorous regimen. Twice a week is ample for most complexions.

Question & Answers

Is there anyone who should not use Exfoliant Scrub?
People who have moderate to severe acne or who are using the entire Nu Skin 180° System should not use Exfoliant Scrub.

How does Exfoliant Scrub exfoliate the skin?
Exfoliant Scrub contains diatoms that are derived from marine phytoplankton. Diatoms give under pressure and are extremely fine. They exfoliate without scratching the skin's surface.

Which skin types should use Exfoliant Scrub?
Exfoliant Scrub is great for all skin types.

Can I use Exfoliant Scrub daily?
Exfoliant Scrub is gentle enough to use everyday. However, we recommend using Exfoliant Scrub twice a week.