Concealer - Cream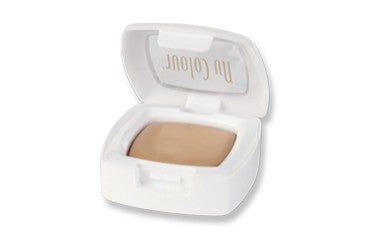 Concealer - Cream
Nobody's perfect. But wouldn't it be nice to look as if you were? And even better, to improve your skin while perfecting your look. Now you can have the best of both worlds.
Nu Colour Skin Beneficial Concealer offers superb weightless coverage and contains pure vitamins A, C, and E to fight free radical damage and the signs of aging. Aloe helps to fight puffiness and soothe your skin. And not only is it non-irritating and non-oily, Skin Beneficial Concealer won't clog your pores.
Perfect your complexion while you conceal your flaws with Nu Colour Skin Beneficial Concealer.
Size: 2.65g
Product Details
Usage

Choose a shade that is slightly lighter than your skin tone.

Using your concealer brush, ring finger, or wedge sponge, gently blend a small amount of concealer to undereye circles, blemishes, and other areas of discoloration. Blend thoroughly for invisible coverage.

Key Ingredients

Aloe vera and chamomile—help soothe and calm the skin.
Vitamins C, E, and A—provide antioxidant benefits to fight free radical damage.
Ylang ylang—provides a light, fresh fragrance.