NaPCA Moisturizer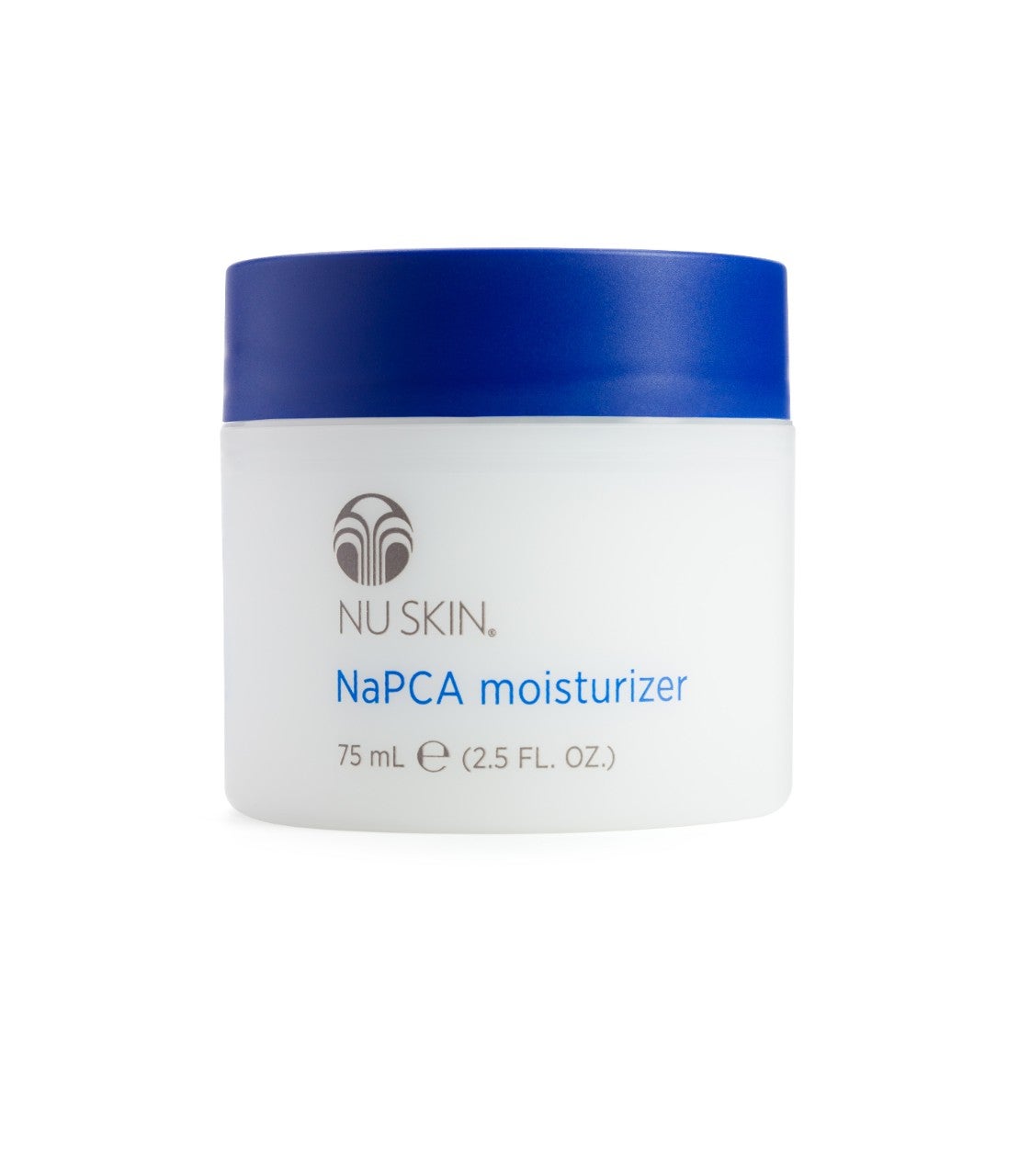 NaPCA Moisturizer
Humectants help skin hold on to precious moisture.
NaPCA Moisturizer is our lightest moisture supplement. With vitamin E, royal jelly, and the natural humectant NaPCA, it penetrates quickly to supplement skin's own moisture-binding capacity.
Size: 75ml
Product Details
Key Ingredients

Sodium PCA—binds water to the skin to help maintain an optimal moisture level.
Hyaluronic acid—a moisturizing compound found naturally in the skin; selected for its capability to bind moisture to the skin's surface.
Vitamin E (tocopheryl acetate)—an excellent skin moisturizer and conditioner.
Aloe vera—recognized for its soothing and conditioning properties.

Usage

Apply a pearl-sized amount on skin. Avoid contact with eyes.

Product Claims

Uses NaPCA, a humectant found naturally in skin tissue, to help maintain optimal moisture level by binding water to the skin
Hydrates skin and protects it against dryness
Includes aloe vera to pamper, calm, and soothe skin
Made from a nongreasy formula
Safety-Allergy-Dermatologist Tested

FYI

The humectant, NaPCA, is a component of skin that is believed to be partly responsible for the skin's moisture retention ability. NaPCA is non-toxic, colorless, odorless and can absorb massive amounts of water. It has been shown to be as mild to the skin as water.
NaPCA works by retaining the water already in your skin, and by attracting moisture from the atmosphere to your skin.

Question & Answers

What is NaPCA?
NaPCA stands for sodium pyrrolidone carboxylic acid, a powerful humectant that binds water to your skin.

Where does NaPCA come from?
NaPCA is derived from the fermentation of soybeans.

Which skin types should use NaPCA Moisturizer?
NaPCA Moisturizer provides medium hydration for individuals with normal, slightly oily, or slightly dry skin types.