Epoch Antiseptic Hand Sanitizer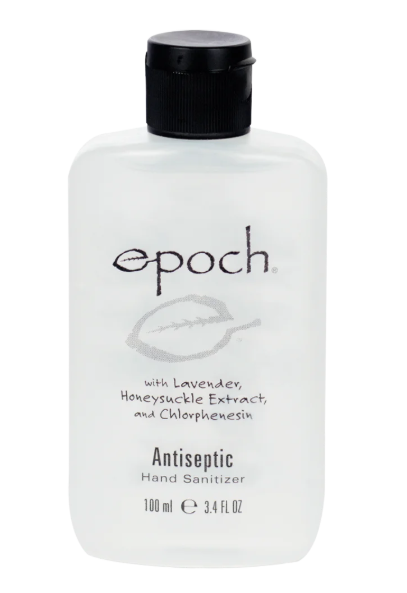 Epoch® Antiseptic Hand Sanitizer
Containing lavender, used by ancient Europeans for its cleansing effects, Antiseptic Hand Sanitizer kills 99.99% of the most common germs and bacteria, yet is suprisingly non-drying. Unlike other formulas, it doesn't damage nail polish.
On-the-go protection for your hands. Keep one in your purse, briefcase, desk drawer--even your pocket--for those times you can't get to a sink.
Size: 100ml
Nu Skin contribute US$0.25 from each Epoch® product sale to the Nu Skin Force For Good Foundation - giving back to the communities that share their wisdom with us.
Product Details
Usage

Place a generous amount in one hand. Spread on both hands, applying liberally to all parts of hands. Rub gently until dry.

Key Ingredients

Lavender—a plant recognized and used for centuries by early Roman, Greek, and European civilizations for its cleansing properties. Lavender was commonly used in wash water to promote over-all body andhand cleanliness.
Honey Suckle—an emollient used for its skin softening benefits.
Alcohol—an active ingredient required to meet OTC drug specifications to instantly kill germs and bacteria.