Creamy Cleansing Lotion Normal to Dry Skin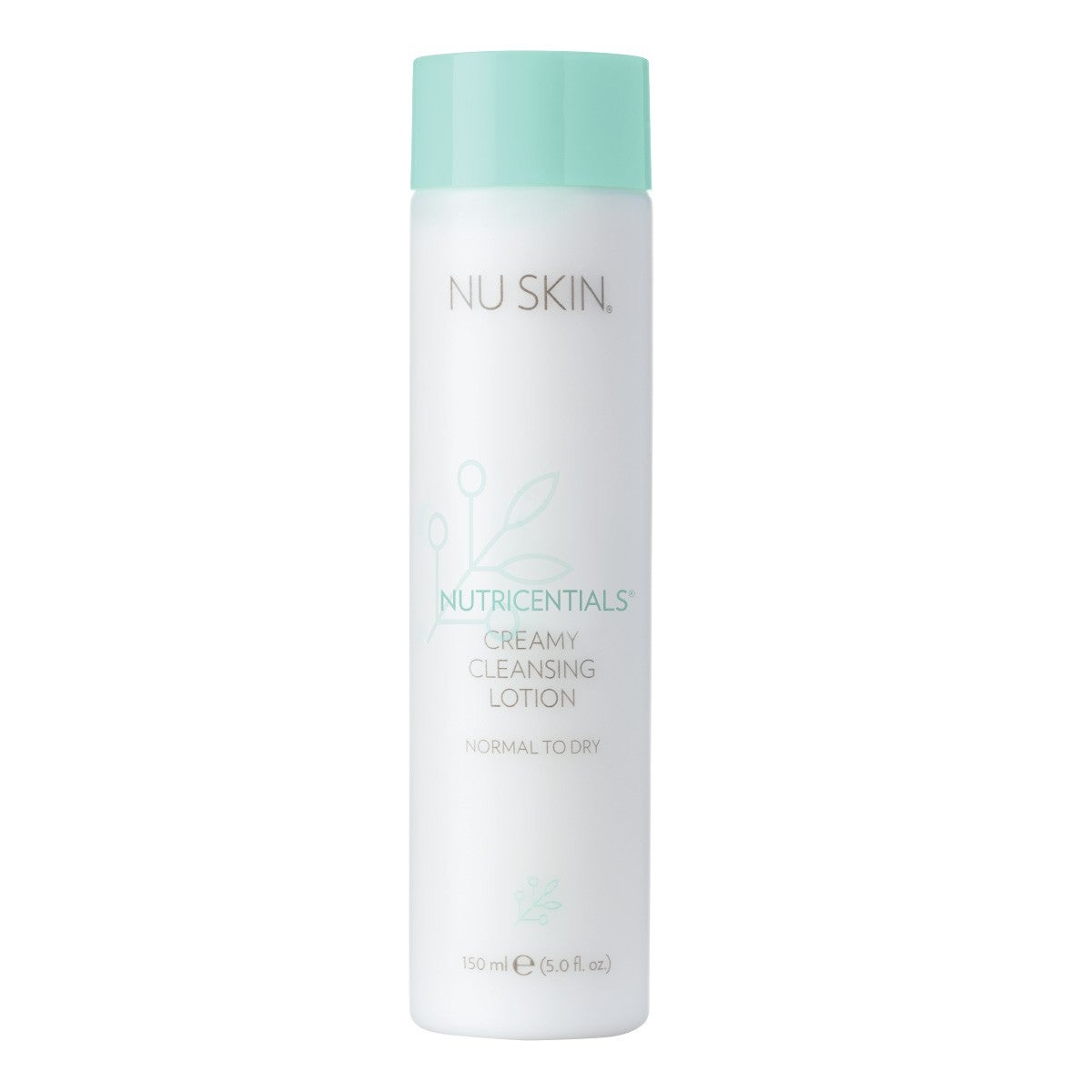 Creamy Cleansing Lotion (Normal to Dry Skin)
Protects the skin's moisture barrier each time you cleanse.
Women of Asia and Polynesia keep their skin looking and feeling soft and supple with a diet rich in soy. The skin nurturing benefits of soy lipids help Creamy Cleansing Lotion keep even the driest, most sensitive skin soft and hydrated while gentle, soap-free cleansers remove debris and pollution.
Size: 150ml
Product Details
Key Ingredients

Soy lipids—a rich source of natural vitamin E, essential fatty acids, and lecithin replenish the skin's protective moisture barrier each time you cleanse.
Meadowfoam seed oil—hydrates and softens the skin.
Mugwort, licorice, and algae extracts—soothe and comfort delicate skin.

Usage

Use morning and evening. Gently lather over face and neck using fingertips. Rinse off with water.

Demonstration

EDUCATE

Healthy skin maintains a slightly acidic pH between 4.5–5.75. Many standard soap brands are alkaline or basic, meaning their pH range is between 8.5–10.0. Disrupting the pH balance within the skin can cause the protective moisture barrier to breakdown, which can be especially detrimental for normal to dry complexions.
Nu Skin uses only soap-free cleansers that gently cleanse the skin with mild surfactants. We carefully formulate our cleansers to a gentle pH range of 6.0–7.4, helping maintain the skin's natural protective moisture barrier.

DEMONSTRATE

To demonstrate the healthy pH range of our cleansers simply dip a piece of litmus paper, which turns varied colors in the presence of different pHs, into the cleanser and check the reading against the color code on the litmus scale. The ideal pH for cleansers is between 6.0–8.0.
Explain that common alkaline soaps will strip the natural, healthy lipids from normal to dry skin, leaving it vulnerable to environmental stressors. But Creamy Cleansing Lotion, fortified with nurturing soy lipids, defends and improves your skin's essential moisture barrier for softer, more supple feeling skin.

FYI

Natural vitamin E from soy lipids is a more potent antioxidant (150 percent more) than synthetic vitamin E, providing intense protection from the damaging effects of environmental exposure.

Question & Answers

Which skin type can use Creamy Cleansing Lotion?
Creamy Cleansing Lotion is specifically formulated for those with normal to dry skin, but any skin type requiring a gentle, moisturizing cleanser will benefit from Creamy Cleansing Lotion.

How is Creamy Cleansing Lotion different from other facial cleansers?
Creamy Cleansing Lotion is fortified with Nutricentials™—essential nutrients from food sources delivered directly to the skin in their purest, most concentrated form. Creamy Cleansing Lotion contains soy lipids to help protect the skin's natural moisture barrier.

How can a lotion clean my skin?
Creamy Cleansing Lotion contains oil-based ingredients to attract dirt and debris on the skin, while mild surfactants gently wash them away.

How often should I use Creamy Cleansing Lotion?
Creamy Cleansing Lotion should be used morning and evening to cleanse the skin. However, you can use the product more often if needed.

Can I use Creamy Cleansing Lotion on other parts of my body?
Creamy Cleansing Lotion has been specifically formulated for the delicate skin on your face and neck. We recommend you try Liquid Body Bar if you are looking for a creamy cleanser for the body.