Nu Skin 180 Cell Renewal Fluid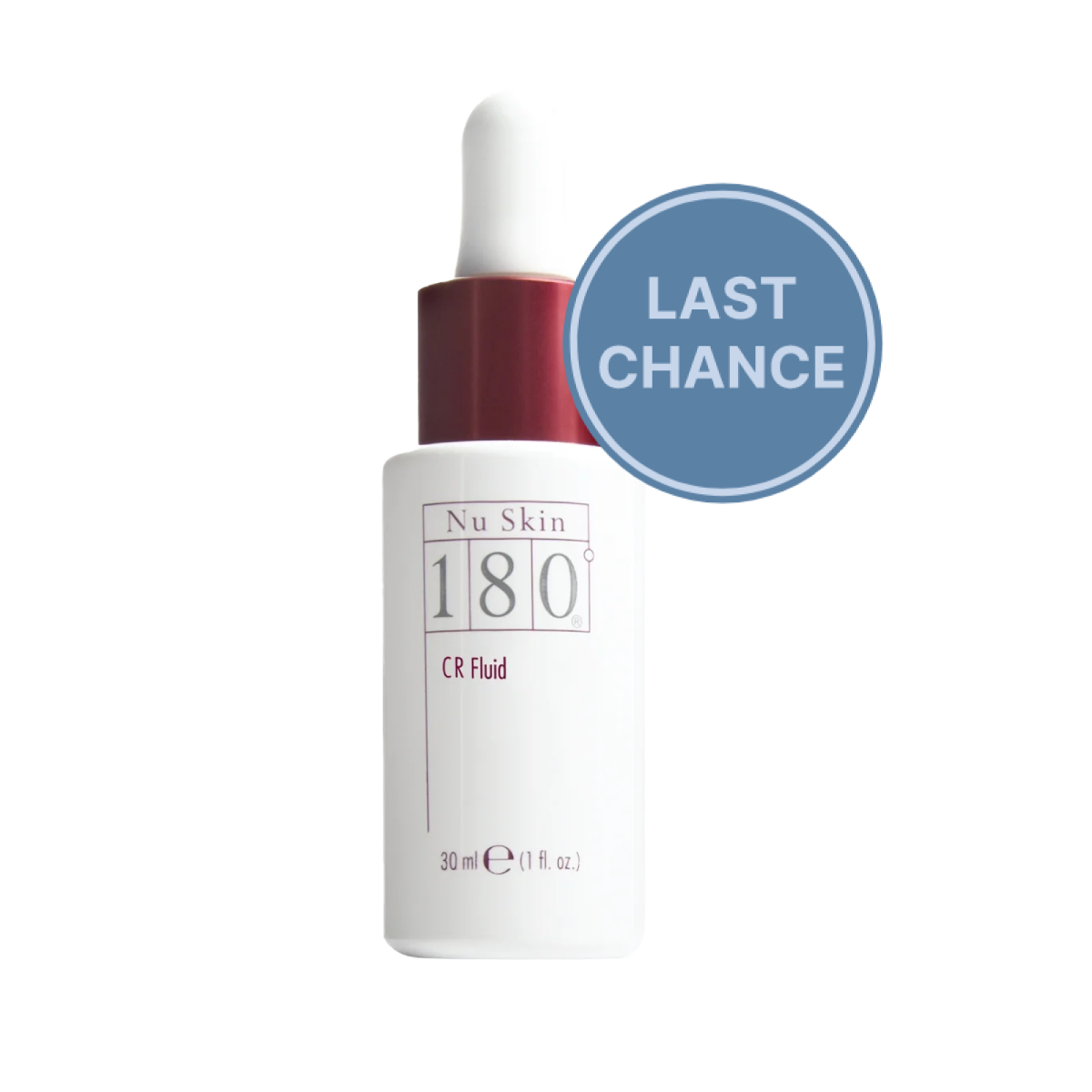 Nu Skin 180° Cell Renewal Fluid
Reverse the years without irritation.
Featuring a powerful 15 percent concentration of the polyhydroxy acid (PHA) gluconolactone, Nu Skin 180 Cell Renewal Fluid gently but effectively accelerates cell renewal, provides antioxidant protection, and enhances skin hydration to smooth texture and diminish the appearance of lines and wrinkles.

Soy isoflavones lend support by promoting the production of skin proteins and inhibiting the enzymes that break them down. Turn your skin around with clinically proven Nu Skin 180° Cell Renewal Fluid.


Product Details
Key Ingredients

Gluconolactone- gentle enough for all skin types, this polyhydroxy acid (PHA) increases skin cell turnover, diminishing the appearance of lines and wrinkles and improving texture.
Soy isoflavones- promote skin firming and the smoothing of lines and wrinkles while working to inhibit metalloproteinase (MMP) enzymes that stimulate the degradation of collagen and elastin.

Usage

Use morning and night. Fill dropper to the 0.05 ml hash mark and dispense into hand.

Apply fluid evenly over entire face, avoiding the eye area.

Product Claims

Promotes healthy exfoliation, accelerating skin cell turnover for a vibrant, more youthful complexion.
Promotes dermal proteins, helping diminish the appearance of fine lines and wrinkles and improve skin firmness.
Limits the degradation of the skin s structural proteins.
Smoothes skin texture and diminishes pore size.
Enhances stratum corneum barrier function, increasing the skin's resistance to chemical change and environmental stress.