Ritch Wood Named "CFO of the Year"
Utah Business Magazine Recognizes WOOD FOR IMPROVING Company's PROFItabiLITY
Monday, June 21, 2010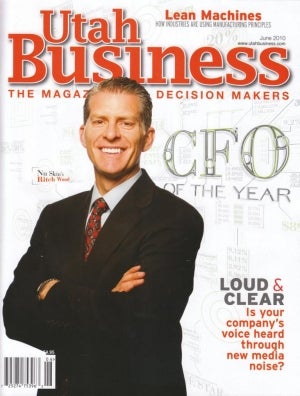 Recently, Utah Business magazine announced that Ritch Wood received its "CFO of the Year" award. The magazine credited Ritch for helping Nu Skin reach record-breaking levels, including adding more than $80 million in top-line revenue in 2008, increasing the company's profit by 26 percent, and for paying a record $550 million in commissions to Nu Skin distributors.
In the article, Ritch shared his enthusiasm for Nu Skin's economic future.
"Our success in 2009 was largely a result of decisions made over the last few years, and today we are making decisions to ensure our success in 2011 and beyond," said Ritch. "We must invest every month in the future of our business, and we do this through focused and directed research and development, training, growth and retention of our employees."

To read the full article, click on the link below.