Nu Skin Experience IPP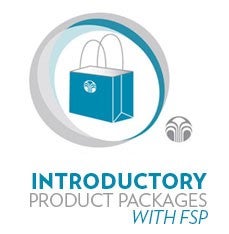 Nu Skin Experience IPP - PT
Introductory Product Packages with FSP are designed to get new Distributors off to a flying start: they contain a selection of the best-selling NSE products in one convenient package and at an attractive price; additionally they offer extra earning potentials. When an Introductory Product Package with FSP is sold everybody wins.

This Product Package includes:

1x FFG Build A Village 4EUR Donation (EU)
1x Epoch FFG Collection (EU)
1x ageLOC Radiant Day SPF 22 Tube (EU)
1x Epoch Polishing Bar (EU)
1x Nu Skin Travel Set (EU)
1x Intensive Eye Complex II (EU)
1x Nutriol Shampoo Gen III (EU)
1x Epoch Hand Purifier (EU)
2x AP-24 Fluoride Toothpaste 6oz (EU)
1x Creamy Cleansing Lotion (EU)
1x pH Balance Toner (EU)
1x Moisture Restore Day II (EU)
1x CoQ10 Celltrex Complete (EU)
1x Celltrex Ultra Recovery Fluid (EU)
1x Nu Skin Bag (EU)


Please note:
- If a product included in this package is out of stock, as it will not be replaced or sent at a later date, the product will be removed and the price and PSV will be adjusted accordingly (if product is given for free, no price/PSV adjustment).