SCRIPT GOES HERE...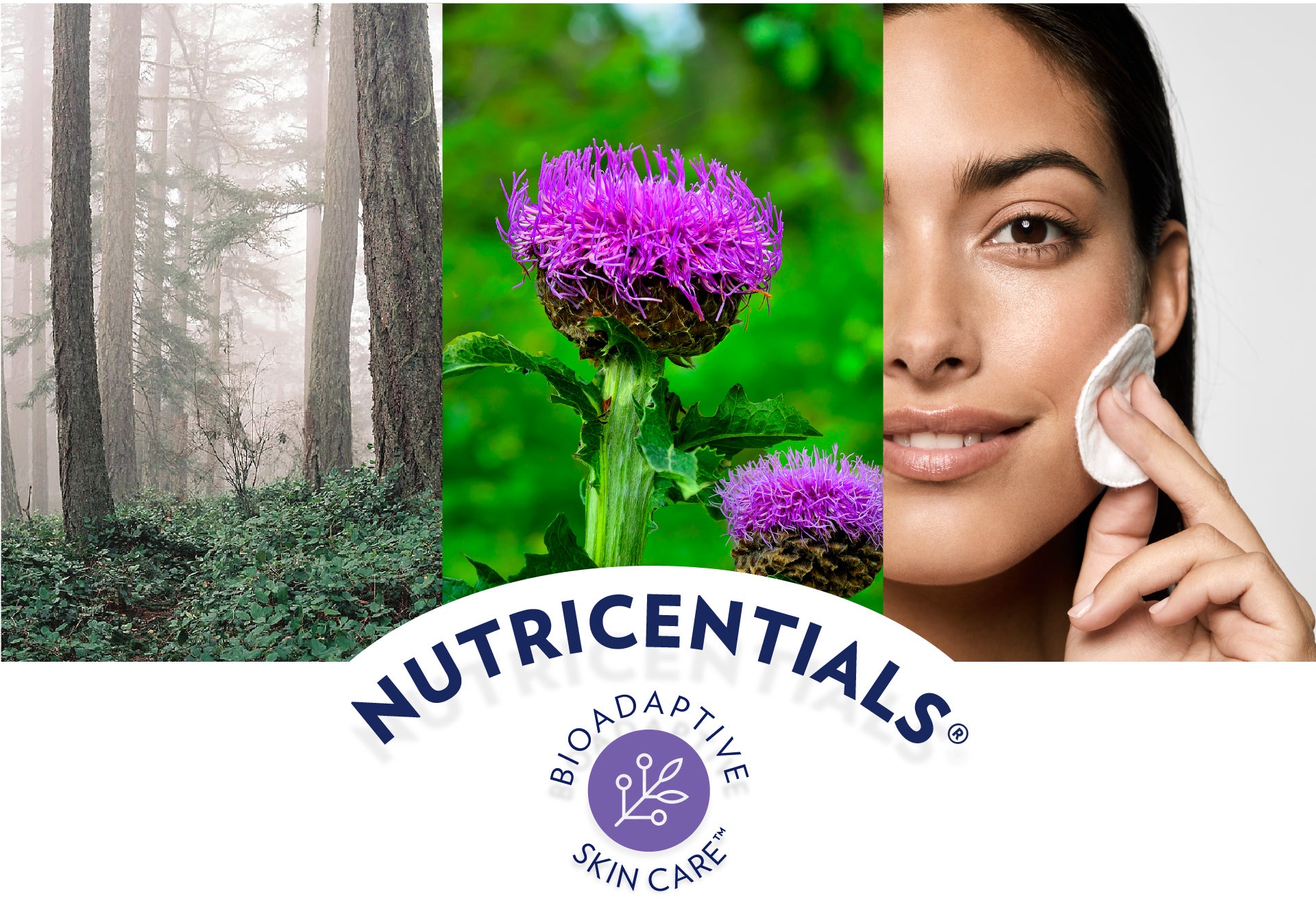 Embrace the power of nature
You are a force of nature. And a part of it.
It's there, in your very skin – a natural protection against the challenges of your world. You embrace the natural and the new. You take the bioadaptive power of botanicals, and you make it your own.
What are Bioadaptive Botanicals?
A blend of botanicals extracts from plants that thrive in extreme climates thanks to their adaptive properties.

When used on the skin, the special properties of these botanicals help your skin adapt to its changing and unique environment so that it can recover from - and gain resiliency to environmental stressors.
The Nutricentials Bio adaptive brand offers you


Bioadaptive Skin Care
Help skin adapt and gain resiliency
to life's daily environmental stressors
Clean Formula
Formulated with worry-free ingredients
Dermatologist Tested
Evaluated for safety
Sustainability
This product has been improved for environmental impact
"A very nice range of products, effective, very pleasant to use and respectful of our planet"
– Nutricentials User
When your environment changes, so should your skincare. Our Nutricentials products can be used in every situation, but some of them REALLY shine on certain days.
Celltrex Always Right Serum
Nutricentials Celltrex Always Right Recovery Fluid keeps skin soft, protected, and comfortable during the day, and complements skin's natural repair process during the night. This lightweight, fast-absorbing serum features our smart HydraFlex Blend that provides more or less hydration depending on what your skin needs throughout the day. At the same time, a blend of bioadaptive botanicals helps protect against, and increase resiliency to, everyday stressors like late nights, busy days, and urban pollution. Destress, calm, and take control of your skin with Celltrex Always Right Recovery Fluid.
Day Dream Protective Cream
Start living your great-skin dream with Nutricentials Day Dream Protective Cream. This SPF 35 formula is a luxurious cream that helps your skin stay soft and hydrated no matter what life throws at you. Plus, bioadaptive botanical extracts and a Blue Light and Infrared Filtering Blend help protect against the damaging effects that UV, blue light and infared red exposure can have on skin. Apply each morning for a protective barrier and leave everyone wondering about your secret to visibly radiant, healthy skin.
Day Dream Protective Lotion
With a silky texture that feels like a dream, this luxurious SPF 35 formula is your great skin go-to. A Bioadaptive Botanical Complex and Blue Light and Infrared Antioxidant Blend help protect against the damaging effects of stress, pollution, free radicals, blue light, and infrared exposure on your skin. And Ginger Root Extract helps your skin look vibrant throughout your day. Apply Nutricentials Day Dream Protective Lotion each morning for lightweight moisturization that provides broad spectrum sunscreen protection and gives you a dewy, radiant appearance.
Whatever the weather,
make every day a great skin day.

Nutricentials is all about you
Understanding your skin type can help you provide the best skin care for your face.

Your complete skincare regimen base on your skin type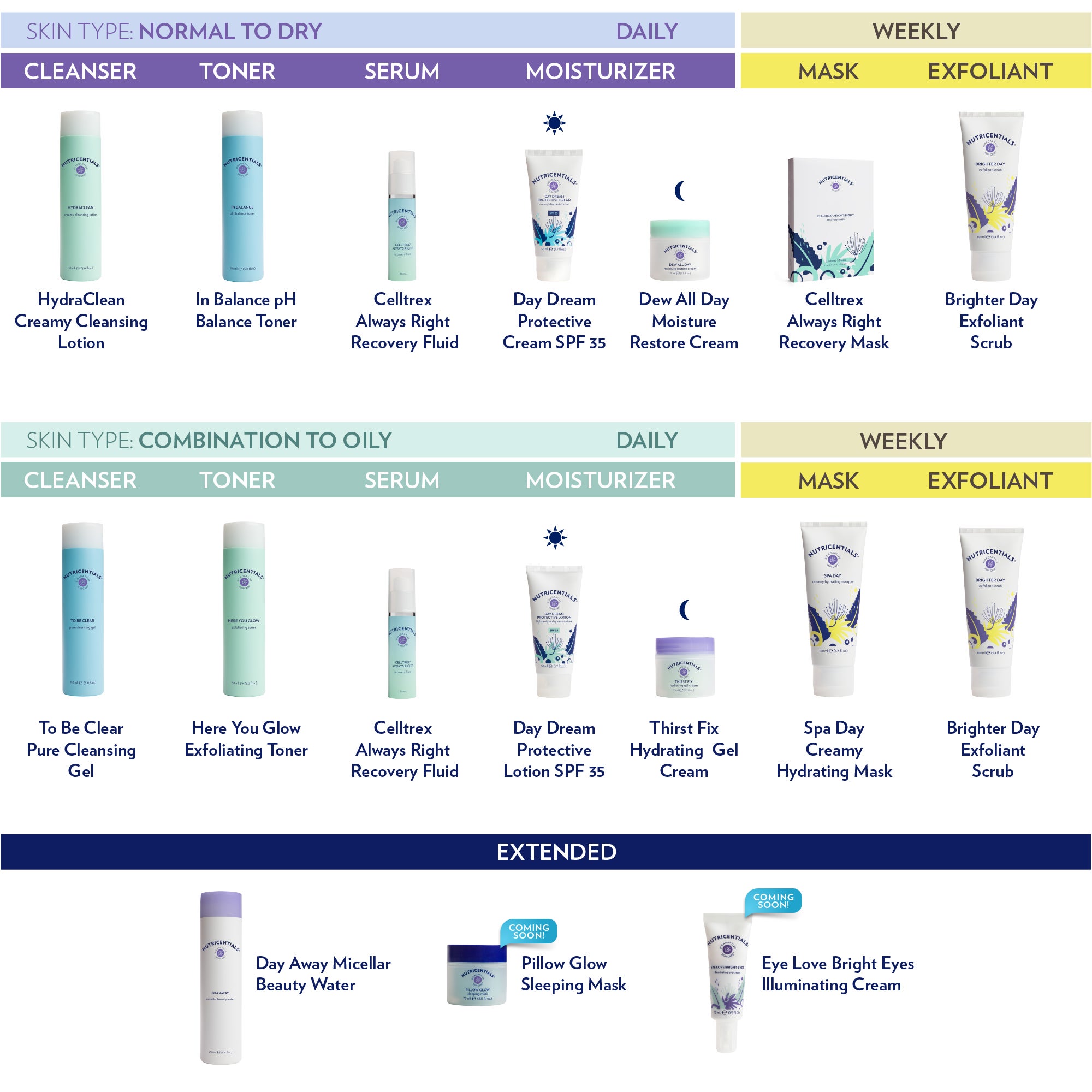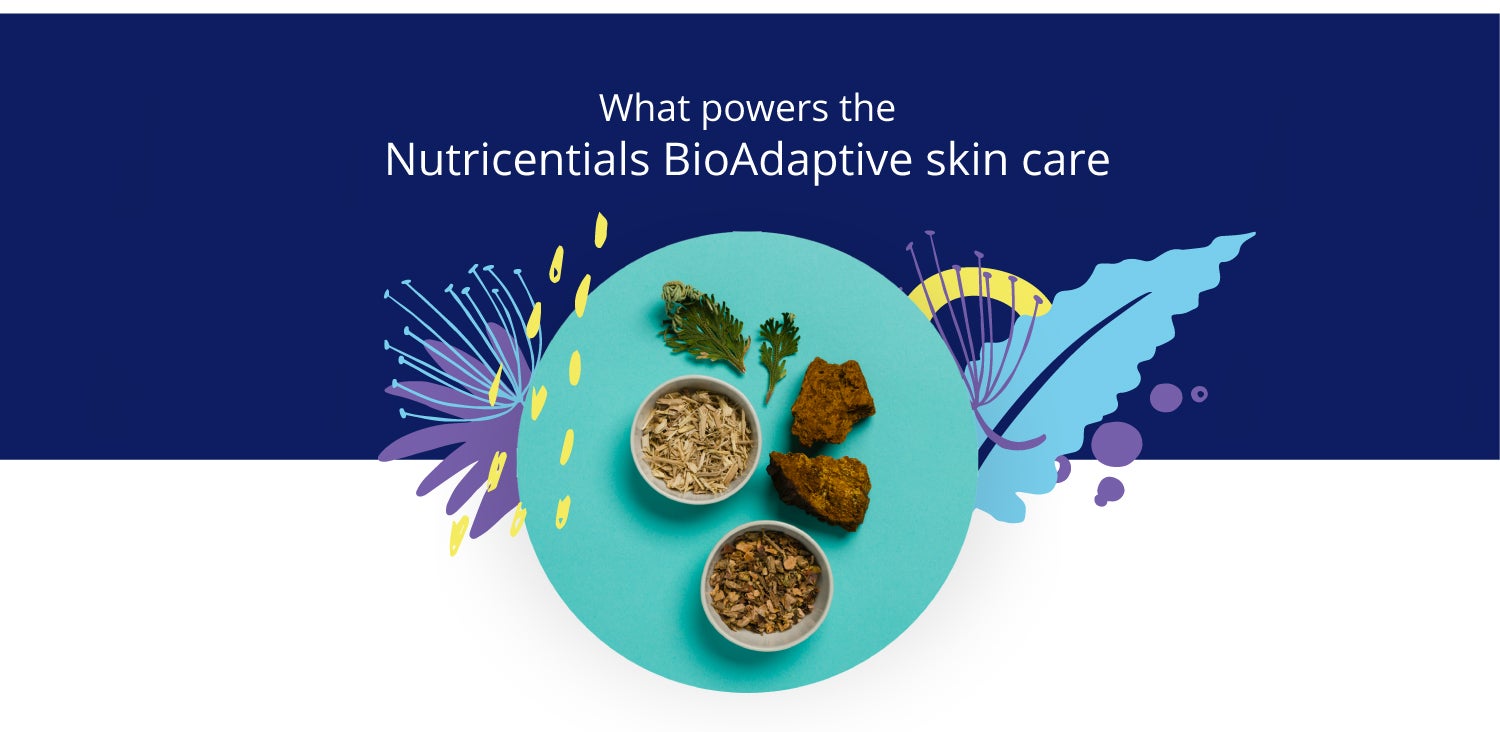 Our ingredients: When nature meets science
You might ask us, 'Why not go all-natural?' We believe that it's all about balance.
Botanical extracts are a hugely important part of Nutricentials, but they don't hold all the answers. Combining them with our unique science is crucial in creating an effective and high-quality formula.
And rest assured, whether it comes from the earth or from the lab, everything we use is there for a reason. We've made every single product to meet not just our own high standards, but more importantly, yours. Take our Here You Glow Exfoliating Toner, for example – it just wouldn't be the same without its hydroxy and salicylic acids.
Our bioadaptive botanicals
Resurrection Plant
" The resurrection plant thrives in dry desert environments. It can survive through long periods of drought to bloom again at the first touch of moisture. "
Want to know more?
Contact a Nu Skin Sales Leader or email: 48hr_reply_phils@nuskin.com