ageLOC R2 | Renewed and Recharged | Nu Skin Malaysia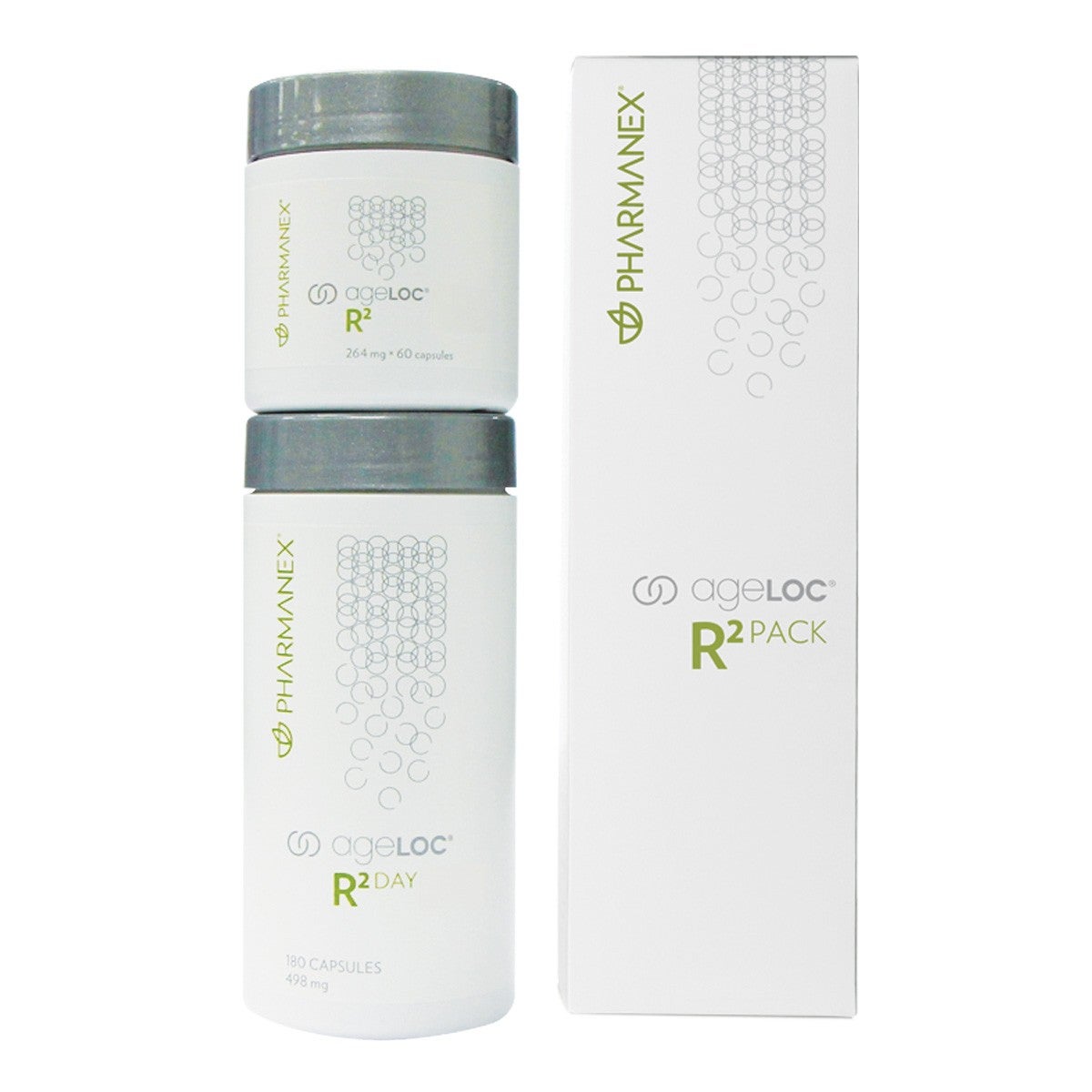 ageLOC® R-Squared Pack (1 Box)
Are you ready to feel and live younger? To remind your body how to act young again? To experience the freedom of your mind and body working together at their absolute best? You're not alone. One noticeable sign of aging is that we lose our youthful spark; we begin to feel flat, sluggish, and out of tune. Starting today, you have the power to feel young again. ageLOC® science identifies, targets, and promotes Youth Gene Clusters (YGCs) to retune your youth—helping you feel healthier, younger, and more vibrant than you have in years.
As we age, the expression, or activity, of our genes changes and this affects our ability to feel young. ageLOC® R2 Pack is a powerful product combination that works by promoting the YGCs related to cellular purification and cellular energy production toward a more youthful time. Taken in the evening, ageLOC® R2 optimizes each cell's natural purification process, helping you start each day feeling refreshed and renewed. Taken in the morning, ageLOC® R2 Day optimizes cellular energy production to help you recharge and take control of a new day. Renew and recharge with ageLOC® R2 Pack.
Be part of a true revolution in anti-aging. If you want to feel younger longer, you need ageLOC® R2 Pack. Available only through Nu Skin, ageLOC® is the perfectly balanced opportunity that combines proprietary products and exclusive, breakthrough science.
(Note: R2 is pronounced "r-squared.")