Nu Skin® 180° Hydrator SPF 18
New Customer? Sign up today!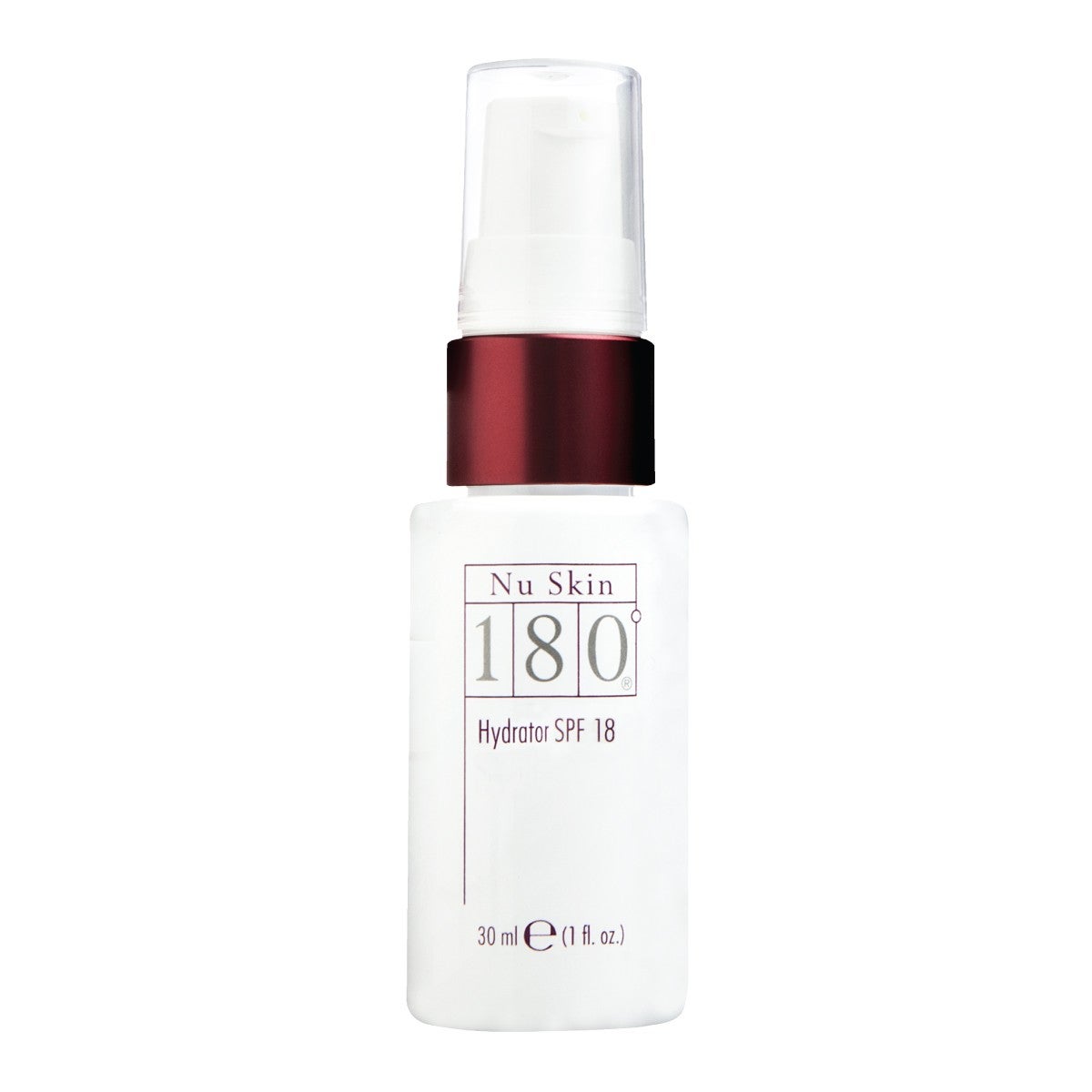 Nu Skin® 180˚ Hydrator SPF 18 30ml
Protects the skin against harmful UV exposure and maintain youthful skin.
Product Details
Usage

Apply in the morning as the last part of the Nu Skin® 180° Anti-Aging Skin Therapy System to help protect your skin all day.

Product Claims

Repairs damage from previous sun exposure to prevent age spots, sagging, and wrinkles.
Blocks broad spectrum of UVA and UVB rays to protect skin from future sun damage.
Provides rich moisturization for visible wrinkle reduction and moisture barrier protection.

Key Ingredients

Light-activated Photosomes–DNA enzymes derived from marine plankton defend and support the skin's intrinsic DNA repair process, helping repair the signs of sun damage. Lipid encapsulation provides enhanced bioavailability.
Micronized zinc oxide–full spectrum sunscreen that blocks both UVA and UVB rays.
Shea butter and avocado oil–provide rich moisturization for visible wrinkle reduction due to their unique fatty acid profile and natural moisturizing qualities.
Liposomes–lipid vesicles that encapsulate the Photosomes and carry them across the cellular membrane to target sites.