Nu Skin® 180° Cell Renewal Fluid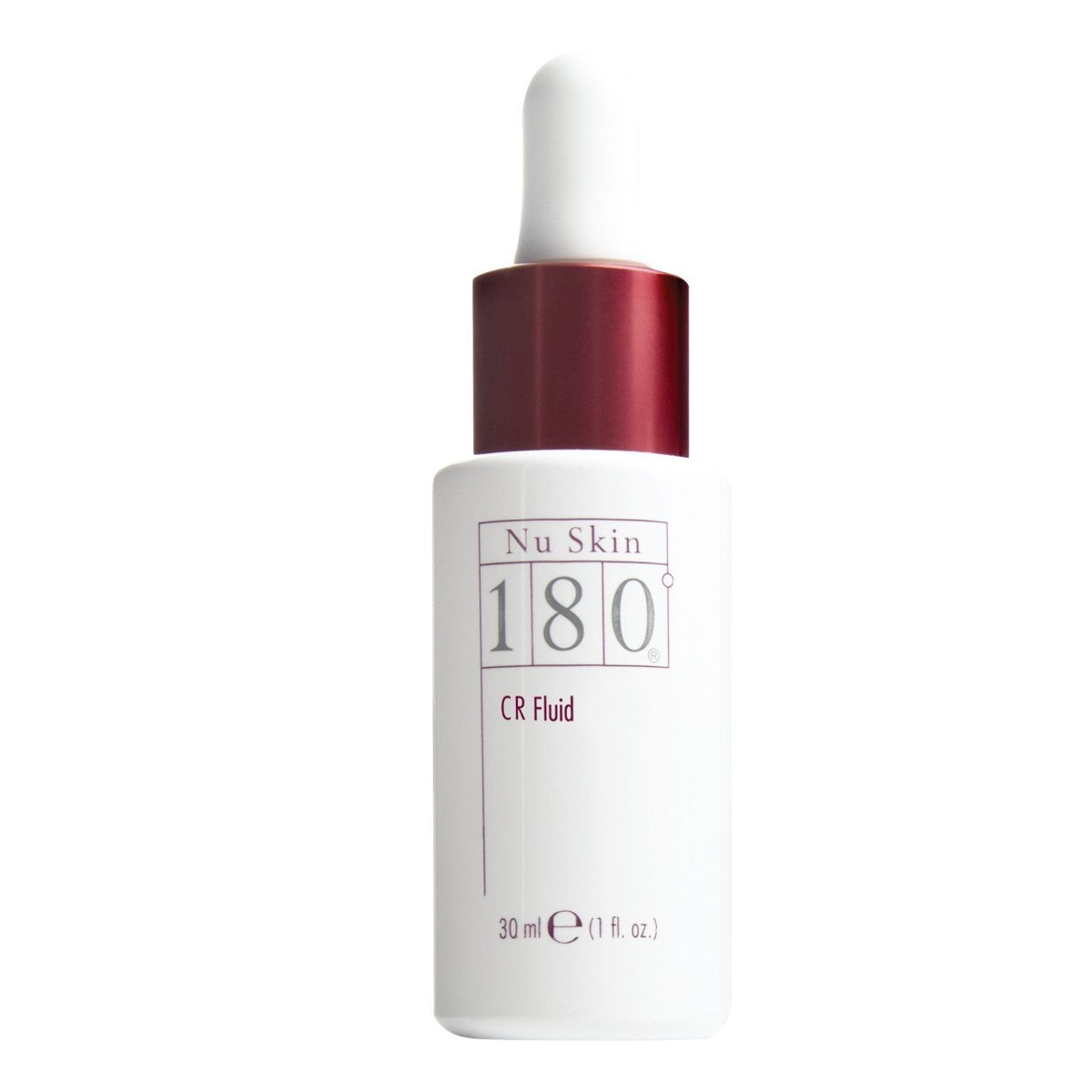 Nu Skin® 180˚ CR Fluid 30ml
Reduces signs of aging with a high level of polyhydroxy acids.
Product Details
Usage

After applying the Nu Skin® 180° Skin Mist, apply a thin layer of the Nu Skin® 180° Cell Renewal Fluid over the face and neck (2-5 drops), avoiding the eye area.

Product Claims

Accelerates skin cell turnover and healthy exfoliation for a healthy, more youthful complexion.
Promotes dermal proteins, helping diminish the appearance of fine lines and wrinkles and improve skin firmness.
Limits the degradation of skin's structural proteins.
Smoothes skin texture and diminishes pore size.
Enhances stratum corneum barrier function, increasing the skin's resistance to chemical change and environmental stress.

Key Ingredients

Polyhydroxy acid (PHA) gluconolactone–increases skin cell turnover, diminishing the appearance of lines and wrinkles and improving texture. Gentle enough for all skin types.
Soy isoflavones–promote skin firming and the smoothing of lines and wrinkles. Work to inhibit metalloproteinase (MMPs) enzymes that stimulate the degradation of collagen and elastin.