ageLOC® Galvanic Reward Program - ageLOC® Galvanic Spa® Face Pack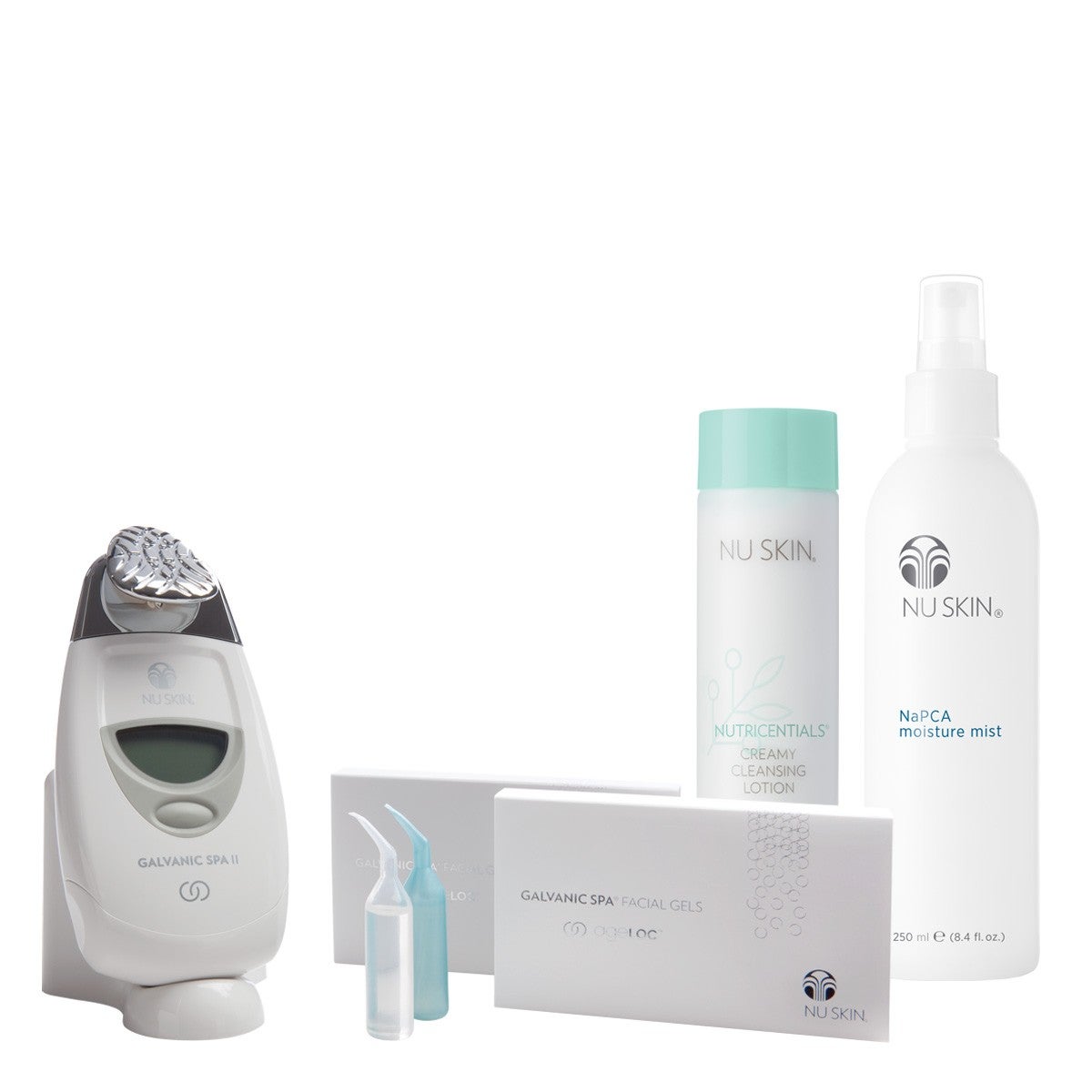 ageLOC® Galvanic Reward Program - ageLOC® Galvanic Spa® Face Pack
Smooth the appearance of fine lines and wrinkles, rejuvenate your complexion, revitalize your scalp and renovate your body with ageLOC® Galvanic Spa®. This new system features a larger, brighter display, intuitive usability and enhanced ergonomics. Results are so remarkable, your radiant, youthful face and body will leave people wondering about your age and your secret.


0% Interest Installment Plan Available
Terms & Conditions:
The 0% installment plan ("0% Instalment Plan") is only applicable to products listed here. If you add any products not listed here to your shopping cart, you will not be able to enjoy the 0% Installment Plan.
Applicable to all Maybank Credit Cards, Public Bank Credit Cards and CIMB Bank Credit Cards (collectively, "Credit Card"). Debit cards will not be accepted.
Purchase of product(s) under this 0% Installment Plan is not eligible to enjoy the Nu Skin ageLOC® Expo Exclusive Offer.
You are responsible for complying with any agreements you have entered into with Maybank, Public Bank or CIMB Bank for all applicable fees and charges imposed by any of them regarding this 0% Installment Plan (including its cancellation). Your bank reserves the right to approve/reject any 0% Installment Plan. All other terms and conditions applicable to and governing the use of your Credit Cards will continue to apply with full force and effect and Nu skin accept no liabilities whatsoever to you or the bank.
You agree that you will not place orders in the name of other distributors without their prior written authorisation. You agree to provide a copy of such written authorisation to Nu Skin upon request as set forth in Chapter 2, Section 3.7 of Nu Skin's Policies and Procedures.
If you are not the cardholder of the Credit Card, you confirm that the cardholder has consented to the use of his/her credit card in relation to the purpose stated above. You agree to provide a copy of such written consent to Nu Skin upon request as set forth in Chapter 2, Section 3.9 of Nu Skin's policies and procedures.
Nu Skin reserves the right to amend any of the above terms and conditions without prior notice.
Note:
Select "ADD TO ARO CART" will create a new ARO Contract. If you want to override an existing ARO order, please go to Manage ARO.
Product Details
Package Content

1 x ageLOC® Galvanic Spa® (4 Conductors)
2 x ageLOC® Galvanic Spa® Facial Gels
1 x Creamy Cleansing Lotion (Normal To Dry Skin)
1 x NaPCA Moisture Mist
1 x ageLOC® Galvanic Face & Body Spa Brochure
1 x ageLOC® Sponsoring Flyer
1 x ageLOC® Galvanic Spa® Usage Card
1 x Nu Friends Welcome Voucher