37003536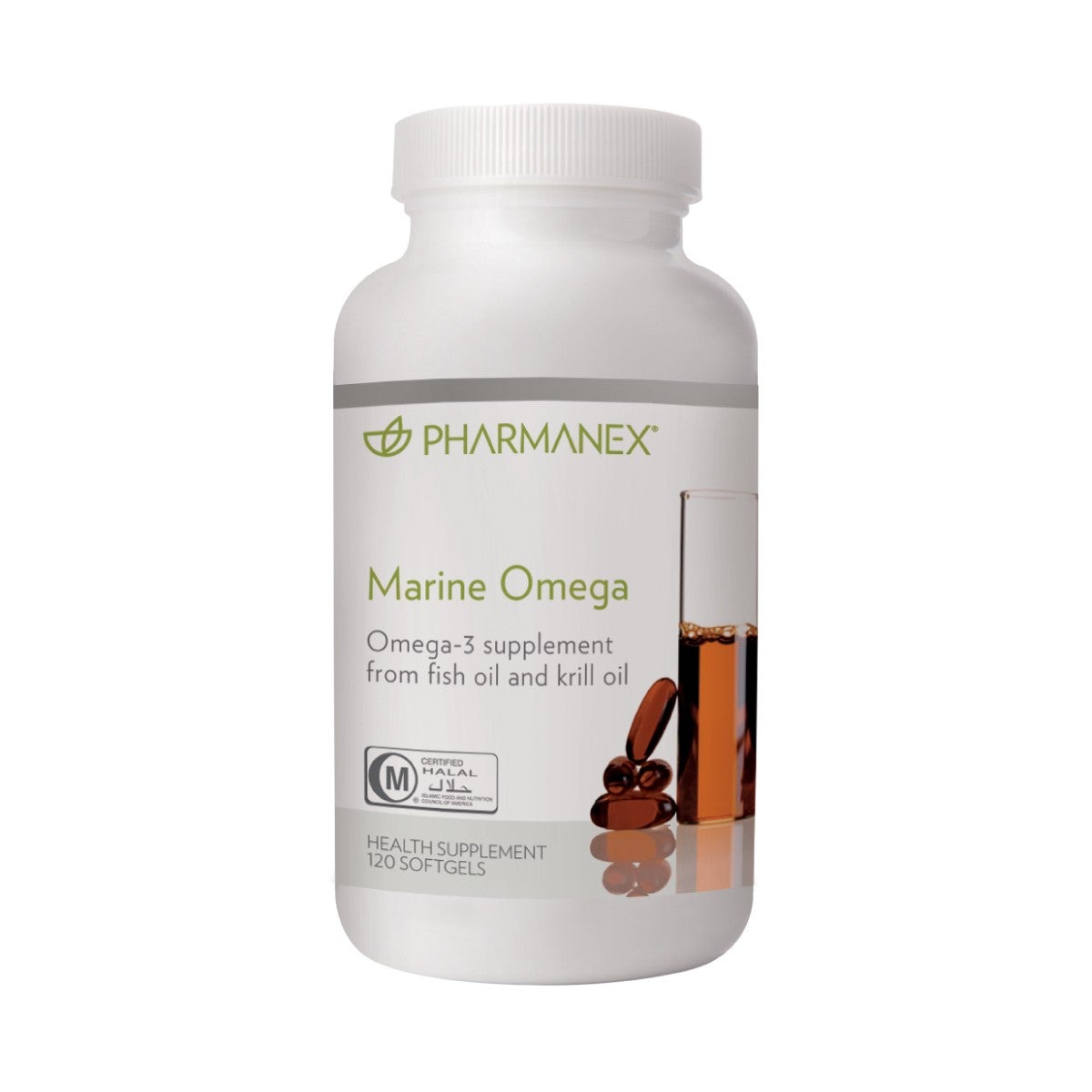 Marine Omega
Marine Omega is a dietary supplement that provides essential omega-3 fatty acids and krill oil rich in EPA and DHA for optimal health and wellness, including normal heart function, brain function, immune health, and joint health.
Product Details
Benefits

Provides an excellent source of EPA and DHA for optimal health*
Supports normal brain function and wellness*
Promotes cardiovascular health*
Promotes a healthy immune response*
Supports joint function and mobility*
Promotes skin health and beauty*

*These statements have not been evaluated by the Food and Drug Administration. This product is not intended to diagnose, treat, cure, or prevent any disease.

Directions for use

As a dietary supplement, take one (1) softgel with eight (8) ounces of liquid with a morning and evening meals. Store in a dry place below 25ºC.

WHO SHOULD USE THIS PRODUCT?

Marine Omega is for all individuals seeking the anti-aging benefits of omega-3 fatty acids in optimal levels. Adults and children who do not consume five to six servings of fish each week, or who choose to avoid the risk of toxins and heavy metals common to fish, should take Marine Omega.