ageLOC Me Skin Care System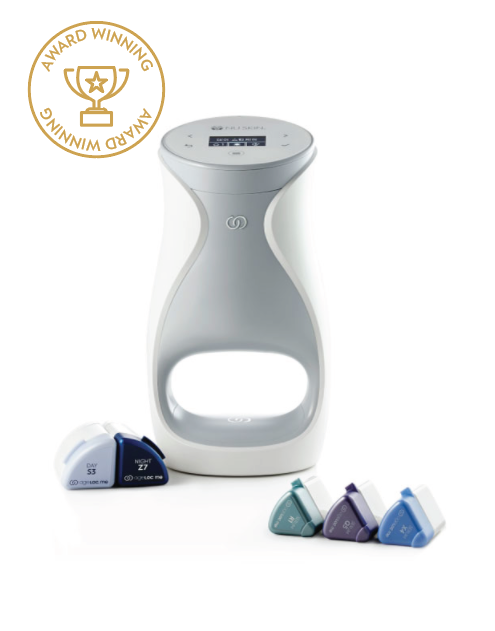 ageLOC Me® Skin Care System
Face care customised for you, by you
ageLOC Me® is a first-of-its-kind anti-ageing skin care system combining customisation, face care and innovation.
It contains 1 ageLOC Me device together with 1 month supply of face care products called the Reference Set. These products are especially selected for your region and will enable you to learn about your skin's needs and your preferences before customizing. It contains 5 products in total:
3 serums
1 Day moisturiser
1 Night moisturiser
When you have been using the ageLOC Me Reference Set for 14 days, it's time to complete your Skin Assessment to receive your personal code. With this code you can order your personal face care products called the ageLOC Me Custom Set. If you put this set on Automatic Delivery Rewards* (ADR) for 3 consecutive months we will reward you with a discount voucher. This voucher can be used on anything from products to branded items or printed material.
*Automatic Delivery Rewards or ADR: Each month, the products you have chosen are conveniently delivered to you on the day you choose.