ageLOC® Galvanic Body Spa®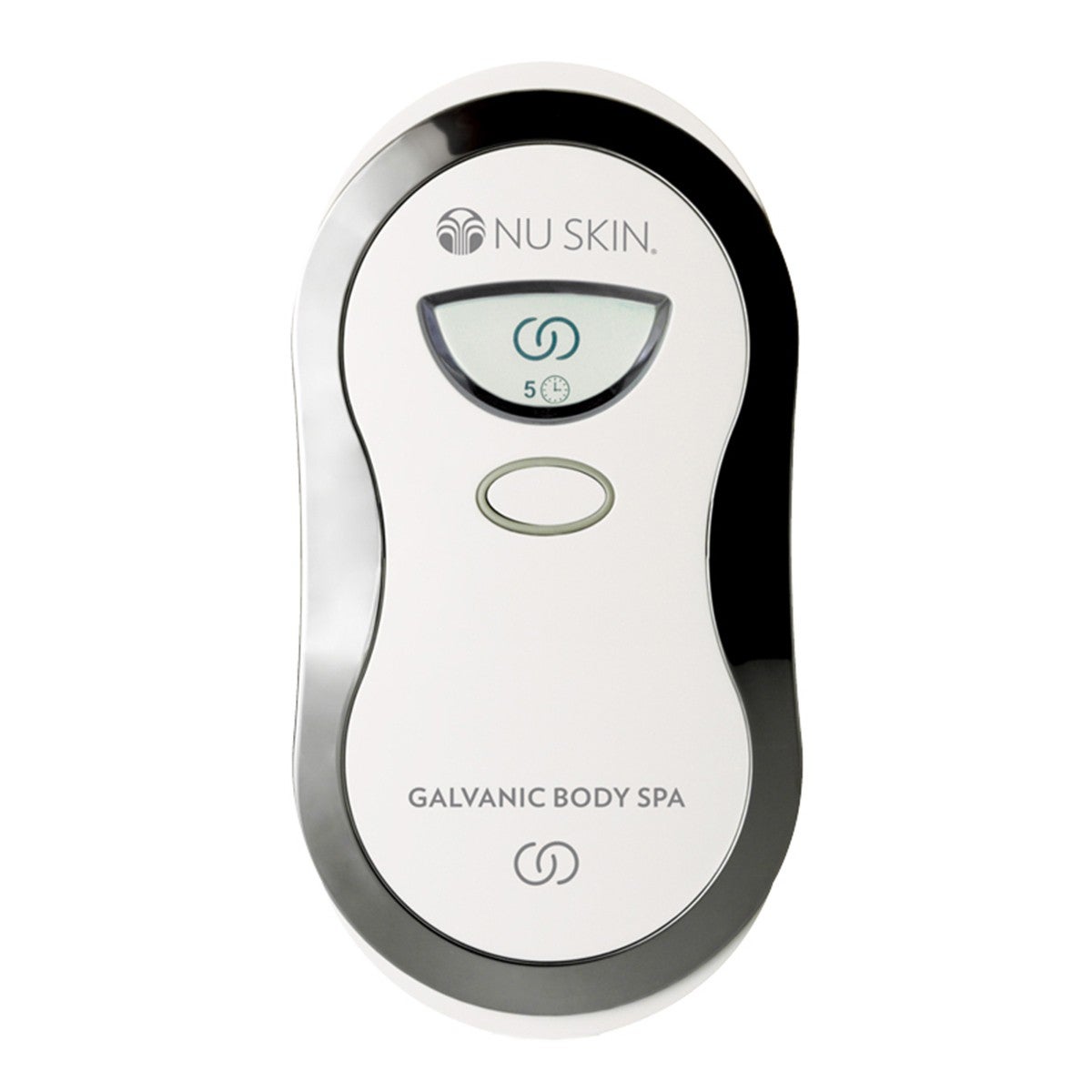 ageLOC® Galvanic Body Spa®
Delivers up to 10 times more ageLOC® ingredients to your skin.
Your body optimised. Nu Skin® has captured the future of body care with the ageLOC® Galvanic Body Spa. Ergonomically designed for ease of use and handling during body treatments, the new ageLOC® Galvanic Body Spa with pulsating technology features a proprietary ageLOC® body conductive surface designed to deliver 10 times more ageLOC® to your skin. The ageLOC® Galvanic Body Spa targets the ultimate sources of ageing while diminishing the look of fat and cellulite and smoothing skin to provide a slimmer, more toned look. It also features a self-adjusting current, lighted display and audio indications, making it an easy to use in-home anti-ageing body system.


Newly developed, patent-pending galvanic pulsating technology is optimised to maximise anti-ageing effects on the arms, abdomen, buttocks and thighs. The skin on the body is thicker and less sensitive making it benefit from and respond to a pulsating galvanic current. It also helps stimulate, purify and refresh your skin to reduce the visible signs of ageing - for a slimmer, smoother, firmer, youthful looking you today and in the future.
Product Details
Benefits

ageLOC Galvanic Body Spa:
• Aids in delivering key ingredients to the skin.
• Laboratory research demonstrates that treatments with a galvanic current can enhance the delivery of anti-ageing ingredients for up to 24 hours.
• Enhanced ergonomics - the new shape of the ageLOC® Galvanic Body Spa is designed to better follow the contours of the body.
• ageLOC ® conductive surface - features a larger proprietary ageLOC® conductive surface, which is able to deliver up to 10 times more ageLOC® ingredients to your skin.
• Optimised pulsating galvanic current aids in stimulating skin, helps purify and refresh skin and helps reduce the visible signs of ageing.


Usage

For optimal results, use your ageLOC Galvanic Body Spa once a day, three days a week on thighs, arms, buttocks and/or abdomen. Read through owner's manual completely before starting your galvanic treatment.

For best results, follow with ageLOC Dermatic Effects, to be applied daily morning and night on targeted area.