Velocity

Welcome to Velocity by Nu Skin®—a sales performance program that offers flexible options to fit your lifestyle, gives fast rewards that keep you motivated, and empowers you to build your fulfilling future your way.

Want to earn some extra money sharing your favorite Products with friends? Maybe you dream of becoming your own boss? No matter your goals, your Nu Skin journey will be distinct to you. Which is why with Velocity, you choose your path— and your pace.
FLEXIBLE
With the flexible ability to Share, Build, and Lead, Velocity helps you live life on your terms—where you can set your own hours and work toward your specific aspirations.
FAST
Velocity pays you quickly whenever you sell a Product. You can earn commission daily, weekly, and monthly so both you and those you bring to Nu Skin get fast rewards.
FULFILLING
Velocity rewards you for your hard work with generous commission, timely payments, incredible recognition, and other sleek incentives. There's more than one way to succeed—it's your life, your business, your way.
And the best part?
Getting started is simple and free.
Keep reading to learn how!
---
SELL PRODUCTS TO YOUR REGISTERED BRAND AFFILIATE, AND YOU CAN EARN SHARING COMMISSION DAILY
• Enjoy a daily Sharing Commission that generally earns minimum 2%* on most products purchased by your Personally Registered Brand Affiliate and Qualifying Brand Representative (except Brand Representatives) directly from Nu Skin. *Please refer to Nu Skin Indonesia's Sharing Commission for more details on sharing Commission earned for each product

• Commission will generally be reflected in your Velocity Account within one business day.
---
BUILD A GROUP OF LIKE-MINDED SALES GURUS, AND YOU CAN EARN A BUILDING COMMISSION ON YOUR ENTIRE GROUP'S SALES WEEKLY
• Build a Group of Brand Affiliates and you can earn weekly Building Commission that at 5% and extends to 40% on your entire group's commissionable sales

• Complete 12 Building Blocks, 4 of which are also Sharing Blocks, within 6 consecutive months.

• One block represent 500 points of sales volume that comes from your group

• Commission are calculated based on sales and will be paid four times a month = 7th, 14th, 21st, and last day of every calendar month, Mountain Standard Time (Utc-7).
---
HELP YOUR FELLOW BRAND REPRESENTATIVES SUCCEED WITH THEIR OWN CUSTOMERS AND EARN LEADING COMMISSION MONTHLY
• Create Leadership Teams to earn Leading Commission of 2.5%, 5%, or 10% on the commissionable sales of your Team.

• To be eligible for any Leading Commission, you need to be a Brand Representative who has completed 4 or more Buildings Blocks that month (excluding Flex Blocks).

• To achieve our highest Titles, G1 Brand Representatives have to achieve certain Leadership Team Sales Volume (LTSV) milestones in a calendar month.

• Commission determined by tallying all the sales from your Team and will be paid at each calendar month ends.
---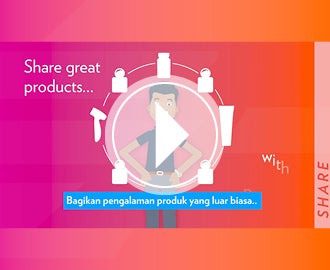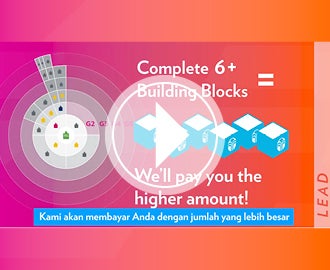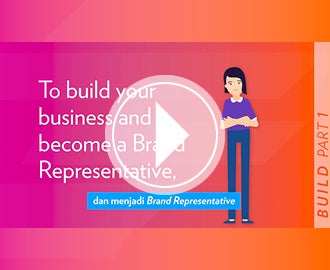 Velocity Build Part 1 Video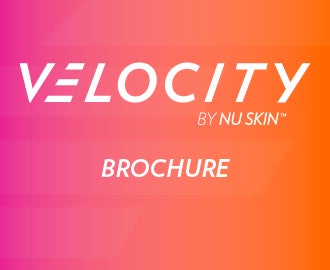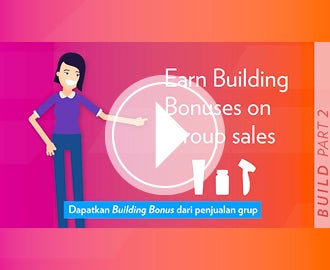 Velocity Build Part 2 Video