DuoLean (90 caps)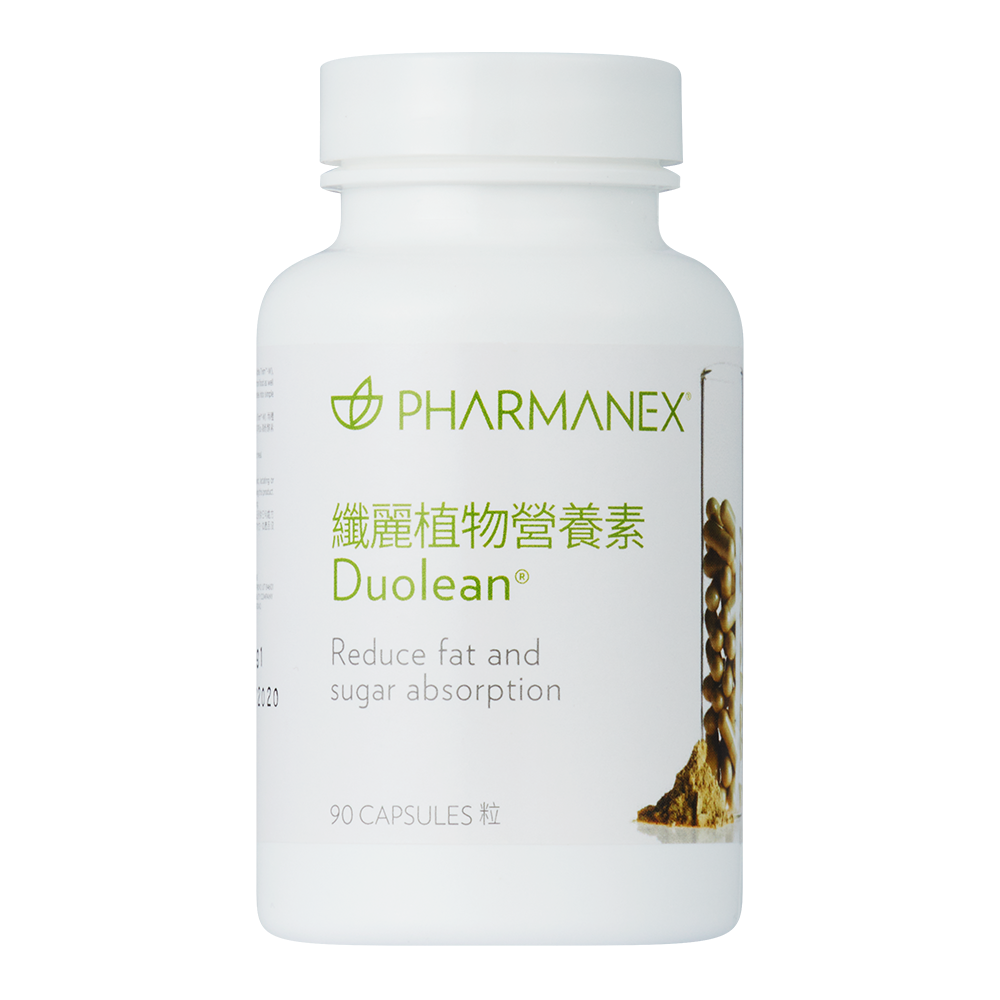 DuoLean (90 caps)
DuoLean contains cactus extract (NeOpuntia) and wheat extract (Alpha TrimTM-W), the two potent all-natural plant extracts which can reduce fat absorption and slow down carbohydrates digestion respectively. It is particularly suitable for adults who have diets high in fat and carbohydrate.
Product Details
Benefits

• NeOpuntia is a unique cactus extract which is extracted from Opuntia ficus indicacactus. It absorbs fat in food in a unique two-step process. Clinical study shows that NeOpuntia can attract 28.3% more fat than Chitosan.
• AlphaTrimTM-W is an ingredient extracted from wheat germ. It can inhibit alpha-amylase from breakdown carbohydrates into simple sugar so as to reduce the sugar absorption. This product may assist in stabilizing blood sugar.
• AlphaTrim™-W can also delay the digestion of starch and make you feel full and reduce the total calorie intake per day.

Recommended Adult Use

Take 3 capsules 2 or 3 times daily 30 minutes before each meal. Do not exceed 9 capsules a day.

MAIN INGREDIENTS

Main Ingredients (3 capsules):
1,500mg NeOpuntia (Opuntia ficus indica) , 150mg Alpha Trim™-W Wheat Extract

Other Ingredients:
Gelatin (Composition of capsule), Bulking agent (Microcystalline Cellulose), Lubricant (Magnesium Stearate, Silicon Dioxide)

This product is produced under the regulation of IFANCA certified as Halal.


★This product is not registered under the Pharmacy and Poisons Ordinance or the Chinese Medicine Ordinance. Any claim made for it has not been subject to evaluation for such registration. This product is not intended to diagnose, treat or prevent any disease.