Splash® Crystal - Orange (30 pks)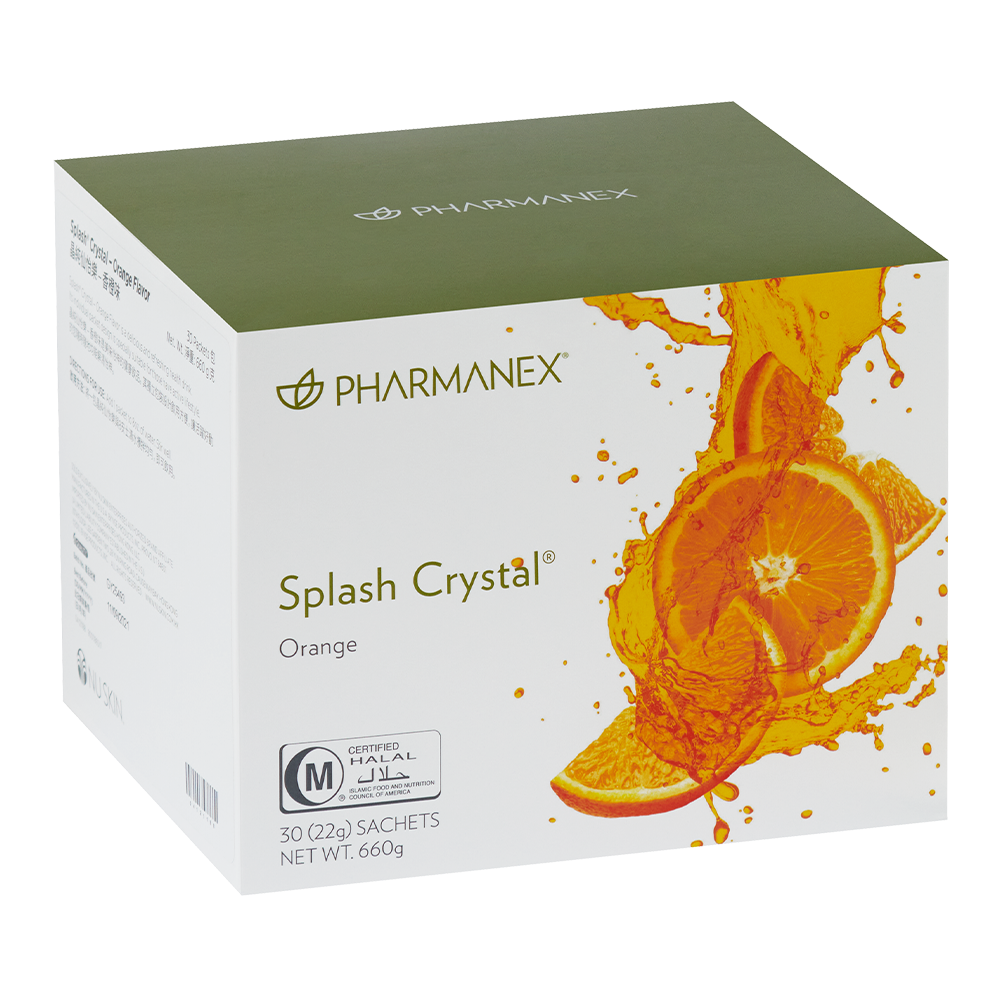 Splash&reg Crystal - Orange (30 packets / box)
Splash® Crystal - Orange is a delicious and refreshing health drink available in orange flavor. It is enriched with vitamins, minerals, antioxidants (Vitamin A,C,E) and fiber. Each pack of Splash® Crystal – Orange provides Vitamin B complex. 425 mg Vitamin C and with 80 calories only. Its individually packeted design makes it convenient to drink and is especially suitable for those having active lifestyle.
Product Details
Benefits

Conveniently packed in individual packet
Each serving provides vitamin B complex, 425mg of vitamin C and with 80 calories only

Recommended Use

Add 1 packet to 8 ounces of water. Stir well. Store in a cool, dry place.

MAIN INGREDIENTS

Sweetener (Crystalline Fructose), Thickener (Gum Arabic), Anticaking Agent (Silicon Dioxide), Acidity Regulator (Potassium Citrate, Citric Acid), Flavour Enhancer (Natural Orange Flavor, Natural Tangerine Flavor, Sodium Chloride) , Vitamin C, Tricalcium Phosphate Calcium Carbonate, Vitamin E, Beta Carotene, Macinamide, d-Calcium Pantothenate, Pyridoxine Hydroxide, Vitamin B12, Thiamine Honoritrate, Riboflawin, Folic Acid

This product is produced under the regulation of IFANCA, certified as Halal.