Tegreen97® (120 caps)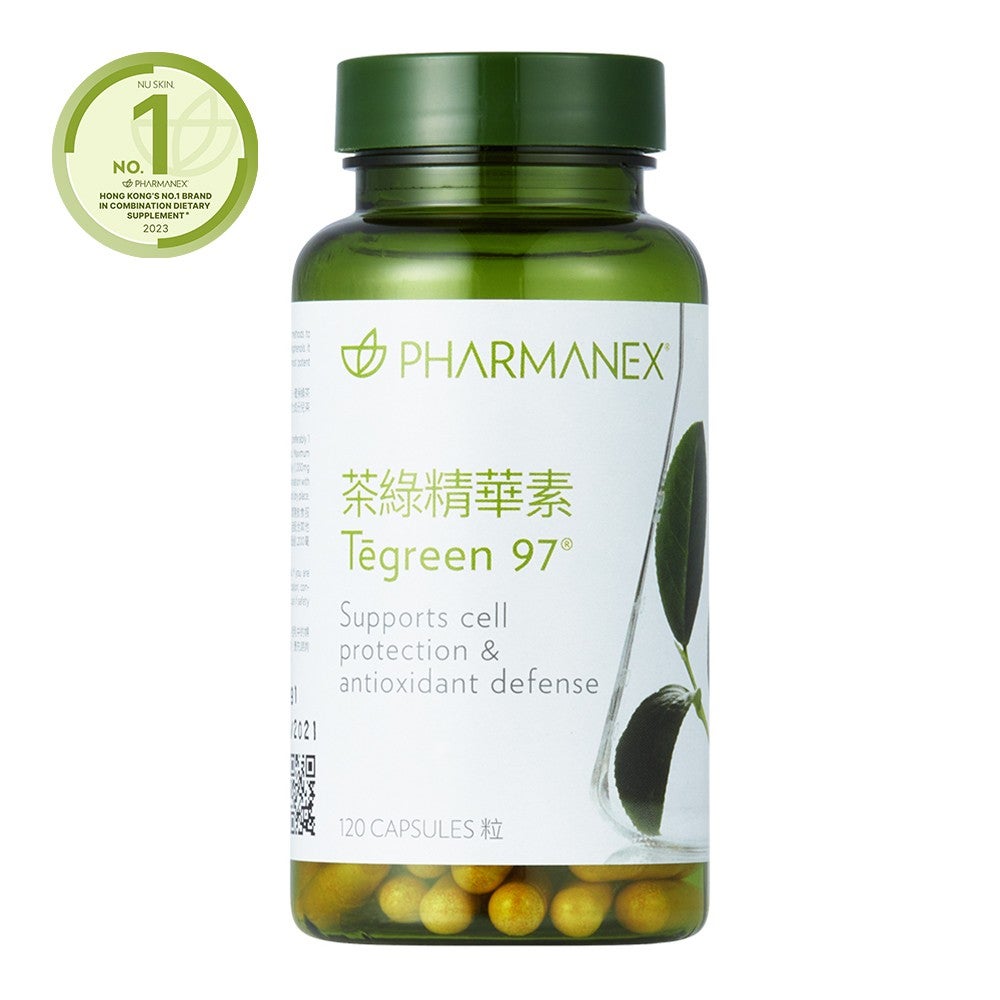 Tegreen97&reg (120 caps)
Tegreen 97® supports potent antioxidant defense system, fights against cellular free radical damage, promotes healthy cell function, increases body's metabolic rate, promotes thermogenesis. This product may assist in stabilizing blood sugar.

Product Details
Benefits

Each capsule of Tegreen97® contains a 20:1 green tea leaf extract from Camellia sinensis standardized to provide a minimum of 97% polyphenols including 65% catechins such as EGCg and EGC. It is 99.5% caffeine free.

Recommended Adult Use

Recommended for those who has a busy or stressful lifestyle, or those who are concerned about long-term cell health and their antioxidant status. Take 1-4 capsules daily, preferably 1-2 capsules each morning and evening with food. Store in cool, dry place.


MAIN INGREDIENTS

Main Ingredients (1 capsule):
250mg Green Tea Extract (97% Polyphenol), 10mg N-Acetyl-L-Cysteine

Other Ingredients:
Capsule Material (Gelatin), Lubricant (Fatty Acid), Anticaking Agent (Silicon Dioxide, Microcrystalline Cellulose)



★This product is not registered under the Pharmacy and Poisons Ordinance or the Chinese Medicine Ordinance. Any claim made for it has not been subject to evaluation for such registration. This product is not intended to diagnose, treat or prevent any disease.