Tri-Phasic White® Toner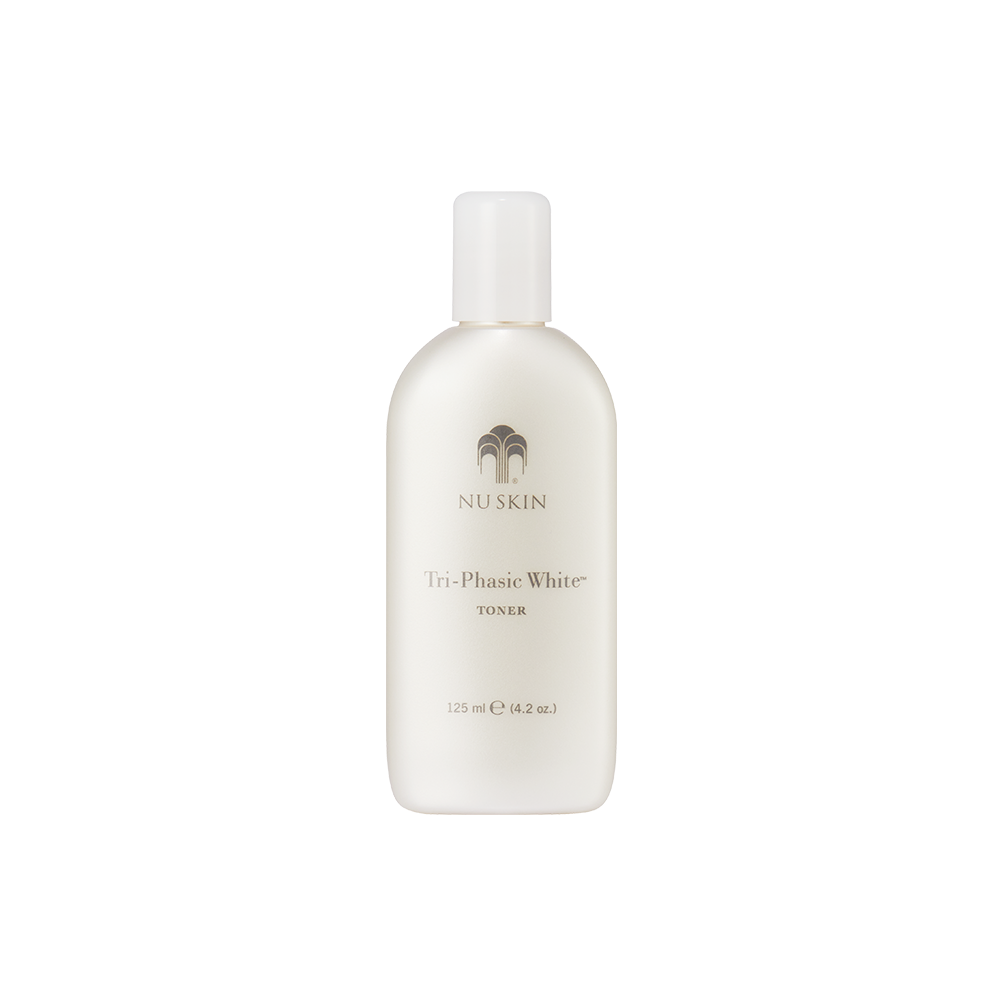 Tri-Phasic White® Toner
For a luminous, even skin tone, NU SKIN Tri-Phasic White® Toner features Fairtrex®, a non-acidic cell renewal complex, which targets discoloration in the expression phase. Also includes carnosine, a powerful antioxidant that helps to prevent new skin discoloration.
Product Details
Benefits

Helps soothe skin and reduce the expression of discoloration to reveal a brighter complexion.
Fairtrex® targets the expression phase by working to gently shed exisiting pigment from the skin's surface. Carnosine works as an anti-oxidant that calms the skin to target the activation phase of skin discoloration.

Usage

Use morning and night. Apply to cleansed face and neck with a cotton pad.

Ingredients

Fairtrex™ – a non-acid exfoliation complex that helps to diminish pigment expression on the surface of the skin by actively removing accumulated skin pigment through chemical exfoliation.
Carnosine – a powerful antioxidant that calms the skin and targets the activation phase of the skin discoloration process by inhibiting the free induced irritation receptors.