Tri-Phasic White® Day Milk Lotion SPF 15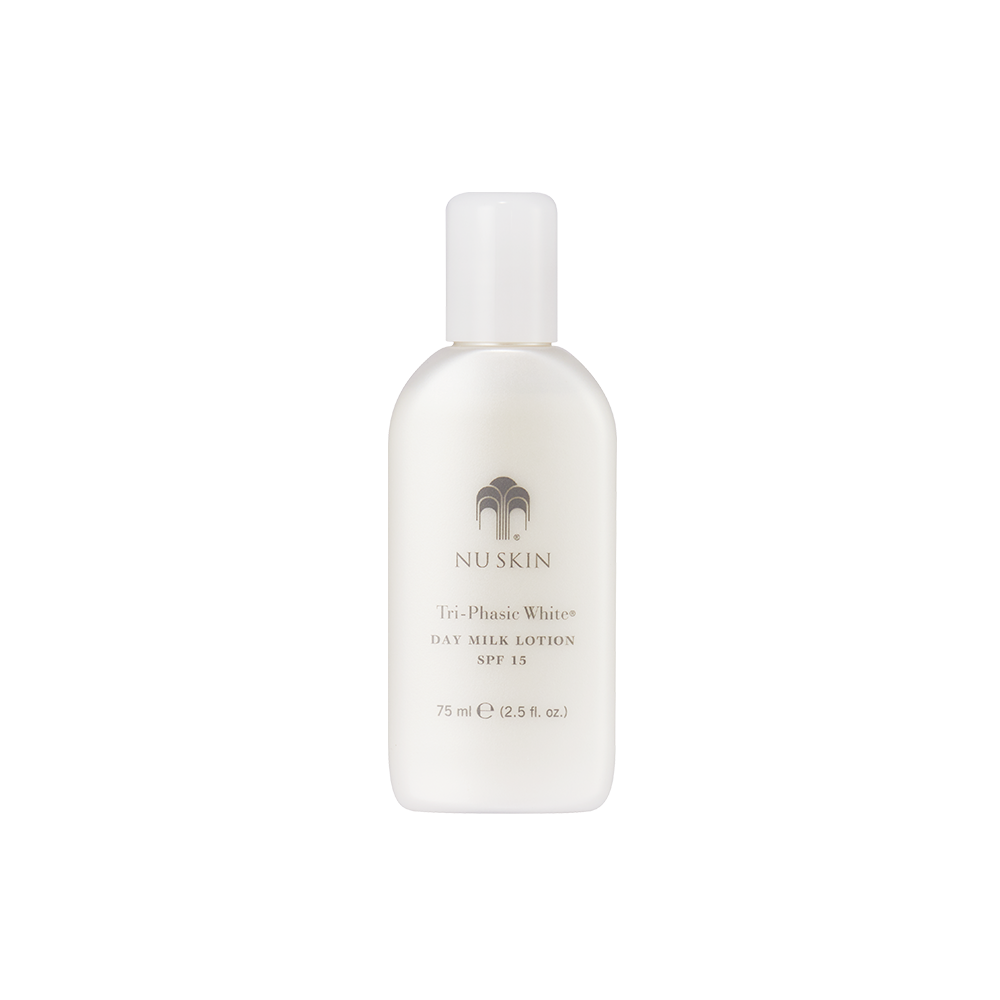 Tri-Phasic White® Day Milk Lotion SPF 15
Key to the discovery and maintenance of a luminous complexion, NU SKIN Tri-Phasic White® Day Milk Lotion features hexapeptide-2 and UV protection which effectively target the daytime factors that can trigger discoloration activation.
Product Details
Benefits

Targets factors that trigger discoloration activation and protects against ultra violet rays that cause uneven skin tone.
Hexapeptide-2 protects skin from the potential discoloration initiation. UVA and UVB sunscreens block ultraviolet rays that trigger activation of discoloration.

Usage

Use in the morning after moisturizing. Smooth a moderate amount over face and neck. Reapply as needed throughout the day.

Ingredients

Hexapeptide-2 – contains a structure which is similar to MSH (melanocyte stimulating hormone) and can partially block the hormone receptor. When the receptor is blocked, the melanocyte is not active and MSH is unable to bind to the occupied receptor site. As a result, the activation of discoloration is inhibited and pigment production is decreased.
UVA and UVB sunscreens (SPF15) – help to absorb and reflect the high-energy rays that initiate the damaging free radical chain reaction. Intercepting them before they can damage the skin keeps UV rays from triggering the activation of discoloration.