Tri-Phasic White® Essence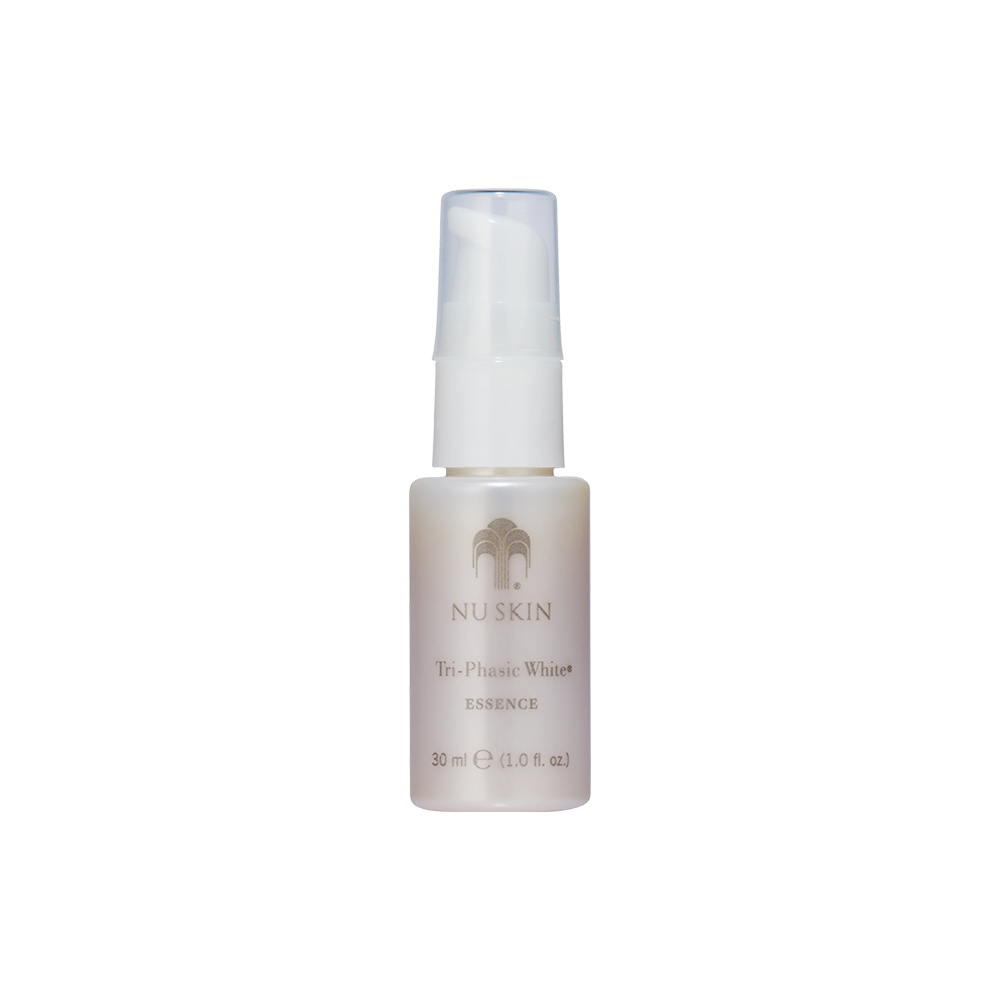 Tri-Phasic White® Essence
Essential to revealing inner beauty through a brilliant, translucent skin tone, NU SKIN Tri-Phasic White® Essence features Brightex®, a scientifically advanced ingredients blend that illuminates the complexion by targeting the critical synthesis phase of the skin discoloration process.

Product Details
Benefits

Formulated with Brightex® works to inhibit the synthesis of discoloration.
Restores translucent and healthy brightness to the skin

Usage

Use morning and night, after cleansing and toning. Apply to face and neck in a thin layer.

Ingredients

Brightex™ – a proprietary whitening blend that inhibits pigmentation synthesis in multiple ways. Effective antioxidant ability specifically inhibits the free radicals that contribute to the synthesis of pigmentation. Inhibits tyrosinase, the melanin producing enzyme, so that the synthesis process is blocked and melanin synthesis is reduced.Helps to push the synthesis reaction into the phaeo-melanin pathway, promoting the production of the lighter, less visible form of melanin.