Announcement of Layouts Updates for BD Updates / Nu Express & ONLINE NETEXPRESS (October 22, 2014)
Announcement of Layouts Updates for BD Updates / Nu Express & ONLINE NETEXPRESS
In line with our continuous integration and optimization of the weekly communications, the layout of Hong Kong BD Updates / Nu Express will be updated as shown below starting from October 31, 2014. Business partners can click on the topics and browse the contents of the topics directly (internet access is required). You can easily and quickly view the relevant information.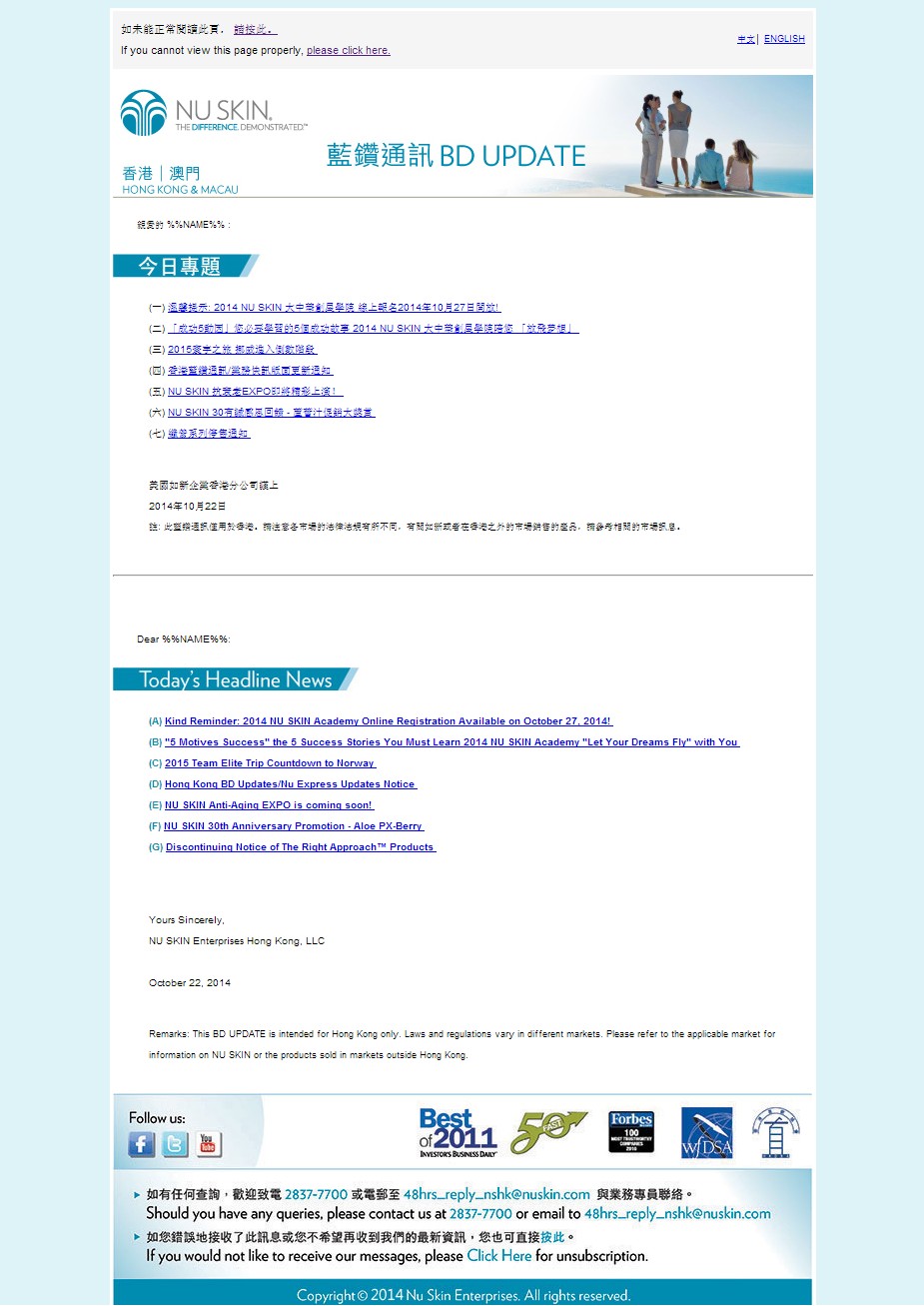 At the same time, in line with the improvement of Hong Kong Official Website, 'ONLINE NETEXPRESS' will also be changed into the following new layout and business partners will be able to view the latest news directly by clicking the links in the upper centre of the official website.
Current ONLINE NETEXPRESS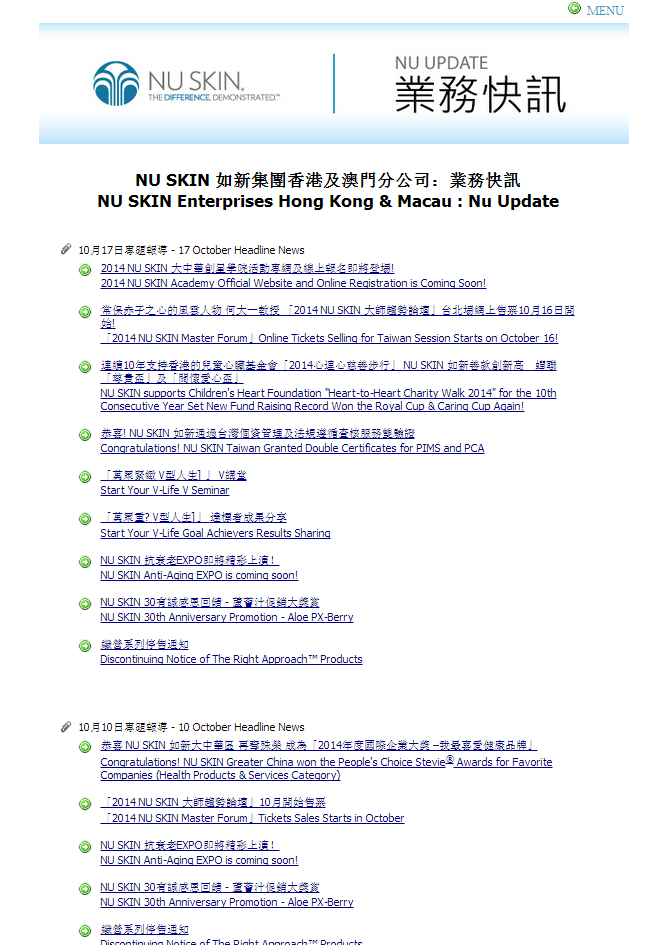 New ONLINE NETEXPRESS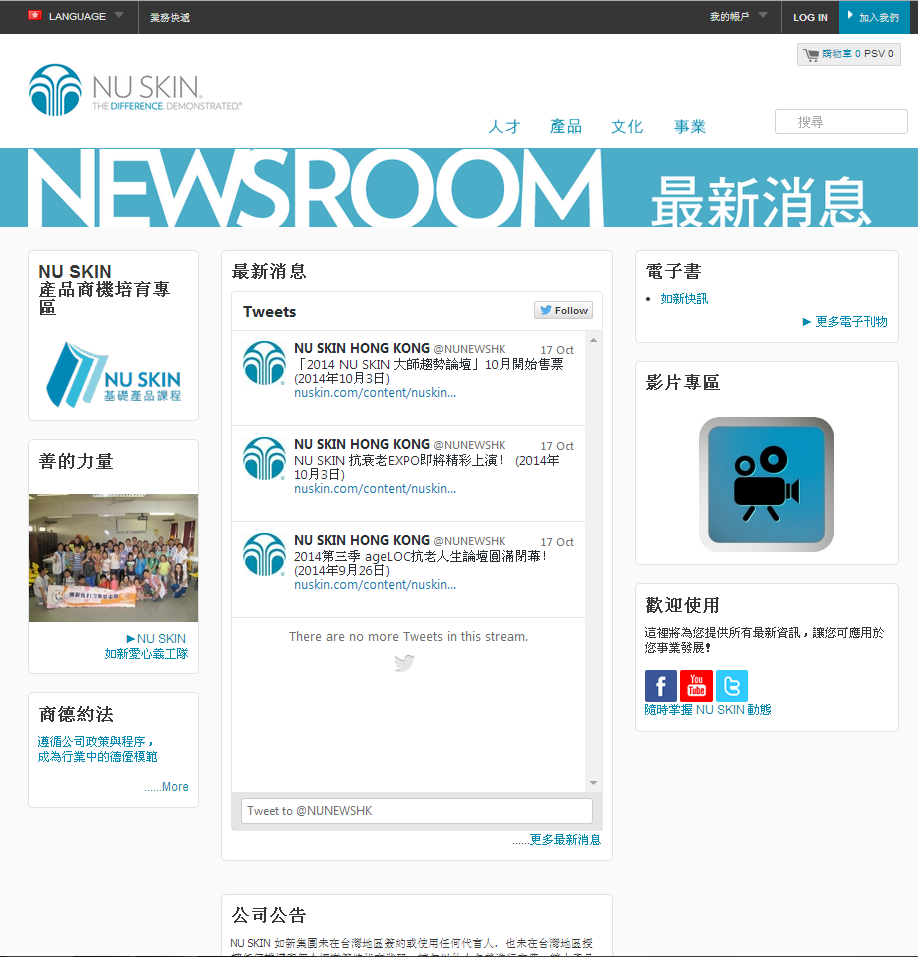 If you have any enquiries, please contact the Executive Partners.