2 weeks left for the 3rd phase of "NU SKIN Anti-Aging Testimonial Program" ! (January 23, 2015)
2 weeks left for the 3rd phase of
"NU SKIN Anti-Aging Testimonial Program" !
The 3rd phase of "NU SKIN Anti-Aging Testimonial Program" will be ending on January 31, 2015. Seize your opportunity to share your successful story! Successful entrants will be shown in the official website of the program and receive an Enhancer Skin Conditioning Gel for free. The story of the Merit participants will be published in the testimonial booklet and receive an ageLOC® Transformation Set for free. The top 10 anti-aging winners can even get a set of business package! Don't miss the chance! Come together to experience the infinite business opportunities of the anti-aging market! Let's become anti-aging expert together!
| | |
| --- | --- |
| Enrollment Method: | 1. Login to the website of " NU SKIN Anti-Aging Testimonial Program" ; or |
| | 2. Email your application form (downloaded from the website) with your testimonial information to gctestimonial@nuskin.com |
| Eligibility: | NU SKIN Business Partners |
| Testimonial Content: | Individual Group: Share your "Slimmer", "Prettier", "Healthier" experiences |
| | Family Group: Share photos of you and your child that can show your youthful vitality and unnoticeable age difference. |
| | Share your experience in less than 500 words |
| | Other supporting information: |
| | Provide standard testimonial photos according to official requirements (Please download the requirements from the official program website) |
Submission Periods:
| | |
| --- | --- |
| 2014 1st Phase Submission: | Feb 1 to Apr 30, 2014 |
| 2014 2nd Phase Submission: | May 1 to Jul 31, 2014 |
| 2014 3rd Phase Submission: | Aug 1 to Jan 31, 2015 |
Submissions are welcome during the above time. Applicants are welcome to provide updated testimonial sharings in every phase. The more frequent you participate, the higher the chance you will be selected.

Prize*
Testimonials that excel will be selected in every phase and the winners will be awarded as follows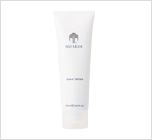 Finalist Prize:
Receive a free Enhancer Skin Conditioning Gel (value HK$160)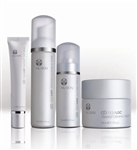 Merit Prize:
Publish quarterly in testimonial leaflet and receive a free ageLOC® Transformation Set (value HK$2,870)

Anti-Aging Prize:
Top 15 anti-aging winners receive a free set of business package (value of approximate HK$20,000)
* Products purchased by the Business Partners and the prizes received from this competition are for personal consumption only and cannot be sold or resold, either directly or indirectly, through any unauthorized channels (including but not limited to the prohibited channels stated in the Policies and Procedures). In case of any violation, the company may take disciplinary action against your distributorship.