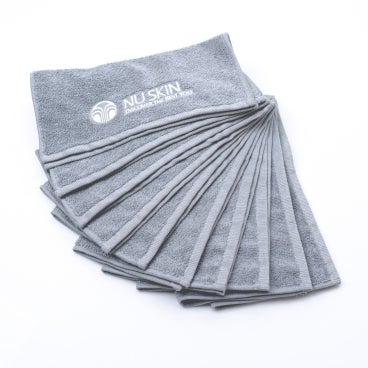 Nu Skin® Terry Cloth Towels (10-pack)
Pamper yourself after a skin care session with these luxuriously soft and super absorbent towels.

These ultra fluffy, blue 100% polyester towels, with Nu Skin® branding and logo, will make you comfortably dry in no time. Available in one size (30x30 cm), the Nu Skin® Terry Cloth Towel feels like new after every machine wash.