LifePak Prime/Estera Phase III ADR Package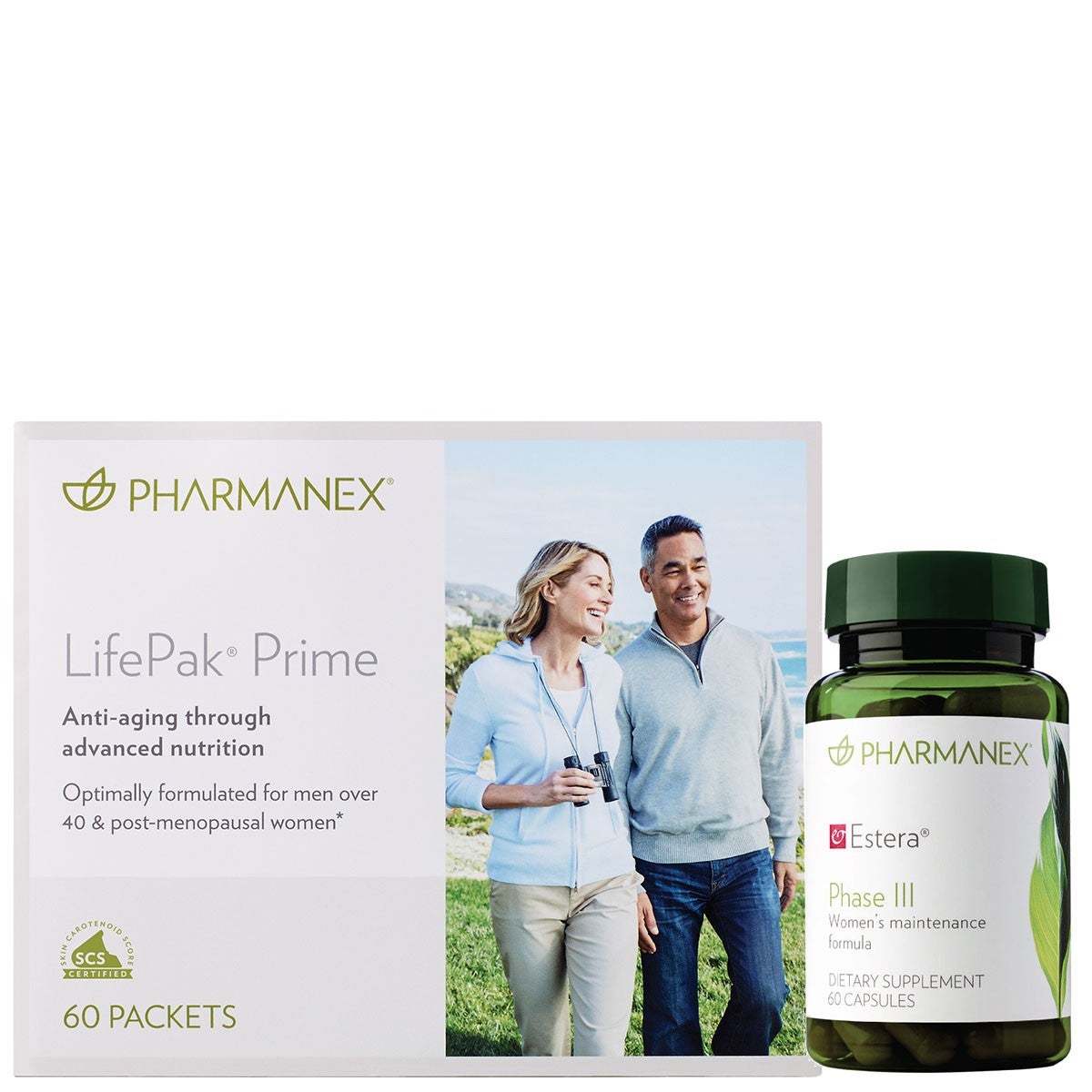 LifePak® Prime/Estera 3 ADR Package
LifePak® Prime
LifePak Prime® provides the powerful base of vitamins, minerals, and antioxidants found in LifePak®, with the addition of unique dietary components to address the concerns of men over the age of 40 and post-menopausal women. These beneficial ingredients include BioGinkgo 27/7 extract, and alpha-lipoic acid, coenzyme Q10, and grape seed extract. Supplement your way to healthier living with LifePak® Prime!
Estera™ Phase III
WOMEN'S MAINTENANCE FORMULA
This product is intended for woman in their postmenopausal years. During postmenopause, it is essential for women to understand the impact of normal hormone fluctuations on their quality of life. When a woman reaches postmenopause, estrogen and progesterone production decline sharply. It is clear that nutrition and exercise can significantly affect hormone health and that poor nutrition and a sedentary lifestyle parallel a tremendous increase in some symptoms and health concerns during this phase of life. Bone strength and heart health become an important concern during post-menopause because of the protective role estrogen plays. Estera" Maintenance supports cardiovascular health, healthy bones, cognitive functions, and helps maintain existing normal lipid profiles.