LifePak Women/Estera Phase II ADR Package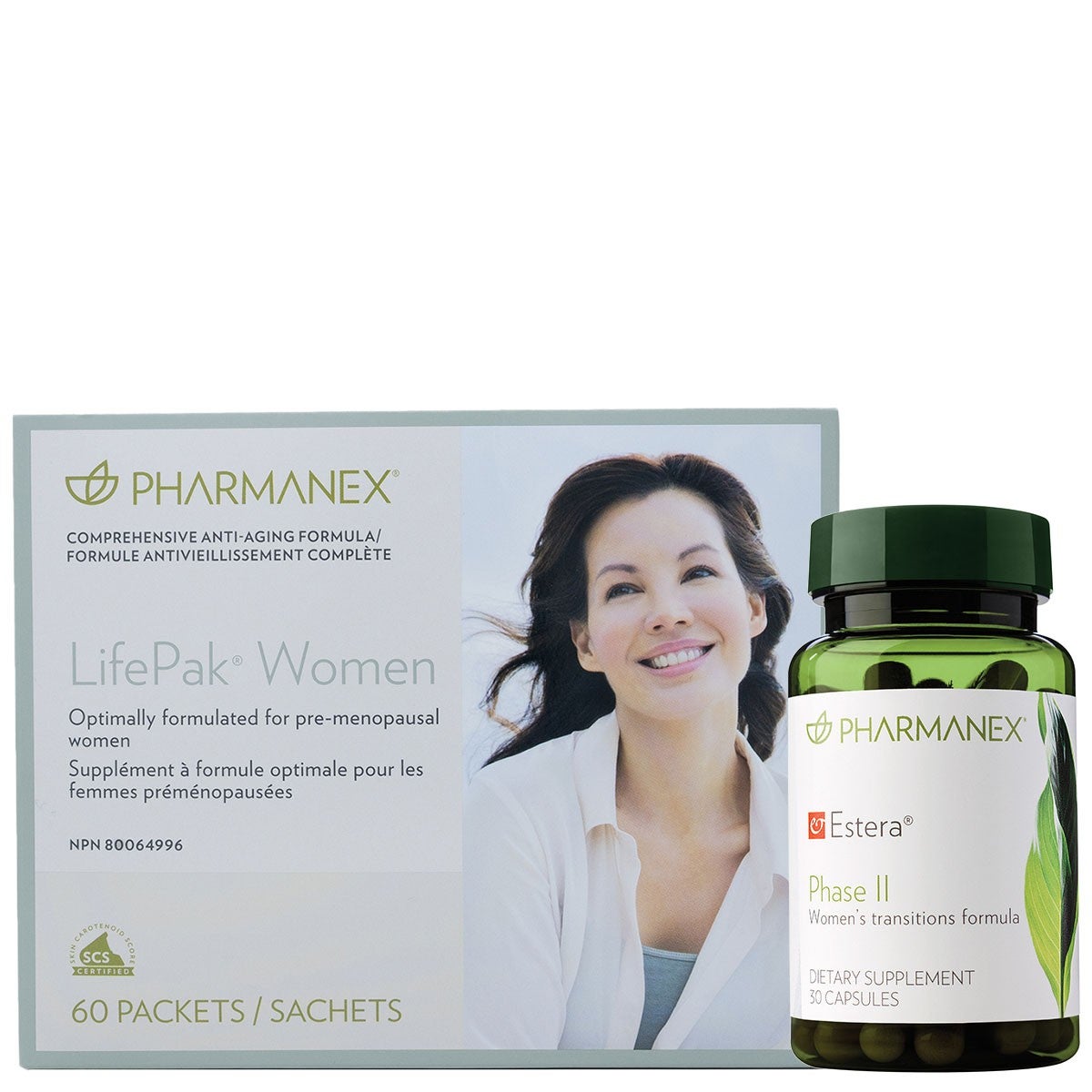 LifePak® Women/Estera 2 ADR Package
Updated LifePak® Women™
Continuing to provide the latest measurable difference to our customers, our LifePak® Women has been updated. LifePak® Women supplies beneficial ingredients that address the unique concerns of women. This comprehensive multi-vitamin/mineral supplement provides higher levels of nutrients for strong, healthy bones; phytoestrogens from soy isoflavones to help promote normal hormonal balance; and other nutrients that women need to help them be healthy. It is specifically formulated for women 18 years and older, through menopause.

Estera™ Phase II
WOMEN'S TRANSITIONS FORMULA
During perimenopause, it is essential for women to understand the impact of normal hormone fluctuations on their quality of life. As estrogen and progesterone begin to decline in perimenopause, hormones begin to fluctuate dramatically. Scientists have evidence that estrogen levels will ultimately drop 40 to 60 percent, while progesterone can decline even more dramatically. It is clear that nutrition and exercise can significantly affect health during perimenopause and that poor nutrition and a sedentary.