LifePak Women/Estera Phase I ADR Package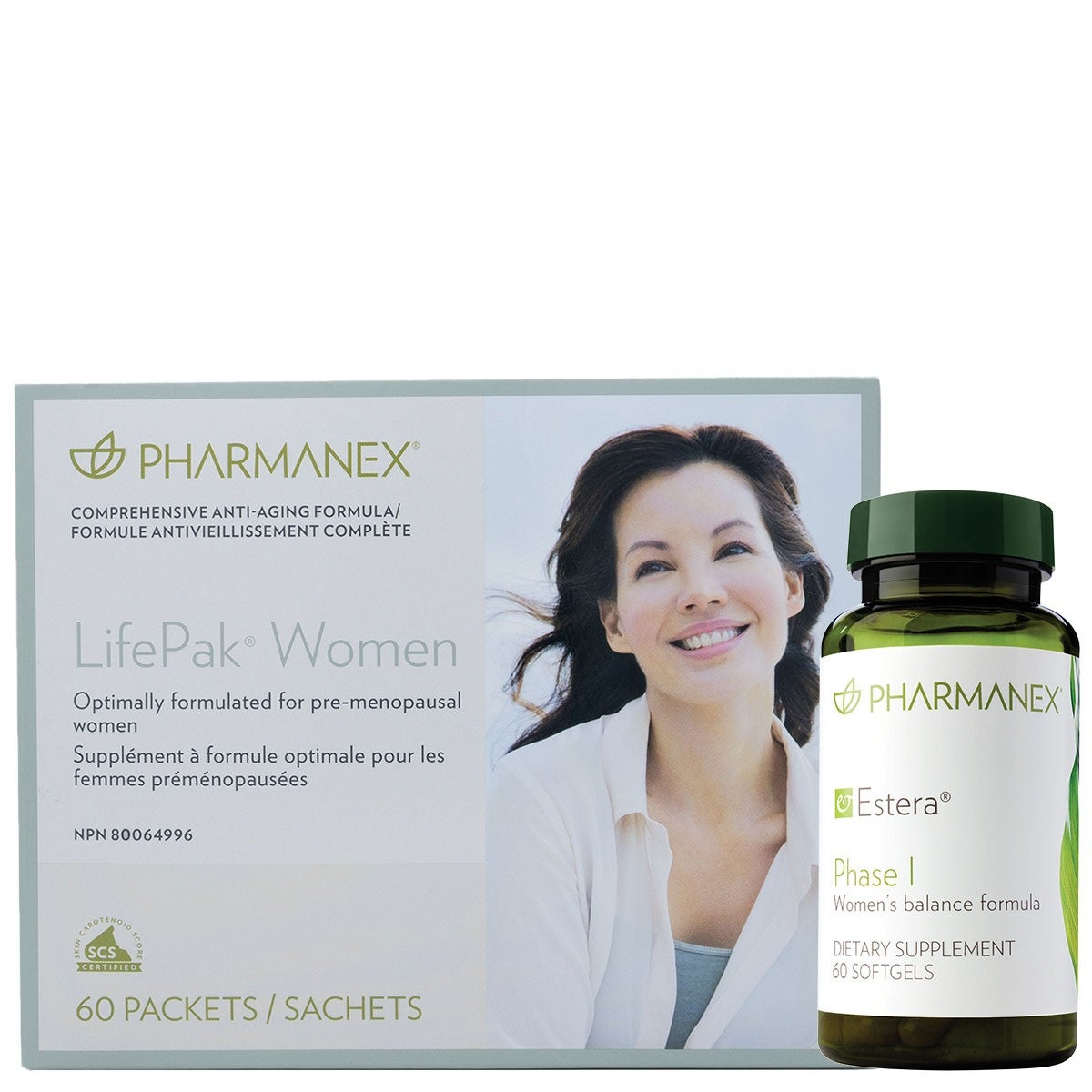 LifePak® Women/Estera 1 ADR Package
Updated LifePak® Women™
Continuing to provide the latest measurable difference to our customers, our LifePak® Women has been updated. LifePak® Women supplies beneficial ingredients that address the unique concerns of women. This comprehensive multi-vitamin/mineral supplement provides higher levels of nutrients for strong, healthy bones; phytoestrogens from soy isoflavones to help promote normal hormonal balance; and other nutrients that women need to help them be healthy. It is specifically formulated for women 18 years and older, through menopause.

Estera™ Phase I
WOMEN'S BALANCE FORMULA
Estera™Phase I is designed to benefit women during childbearing years. This product contains a patent-pending blend of phytoestrogens, which are plant based compounds that have a mild estrogenic receptor binding effect. Estera" Balance ingredient formulation works with the liver to help promote a healthy ratio of estrogen metabolites provide relief from common PMS symptoms like fatigue, mild mood swings, breast tenderness, and water retention. Evening primrose oil and borage seed oil have also been added for their complementary benefits.