Probio PCC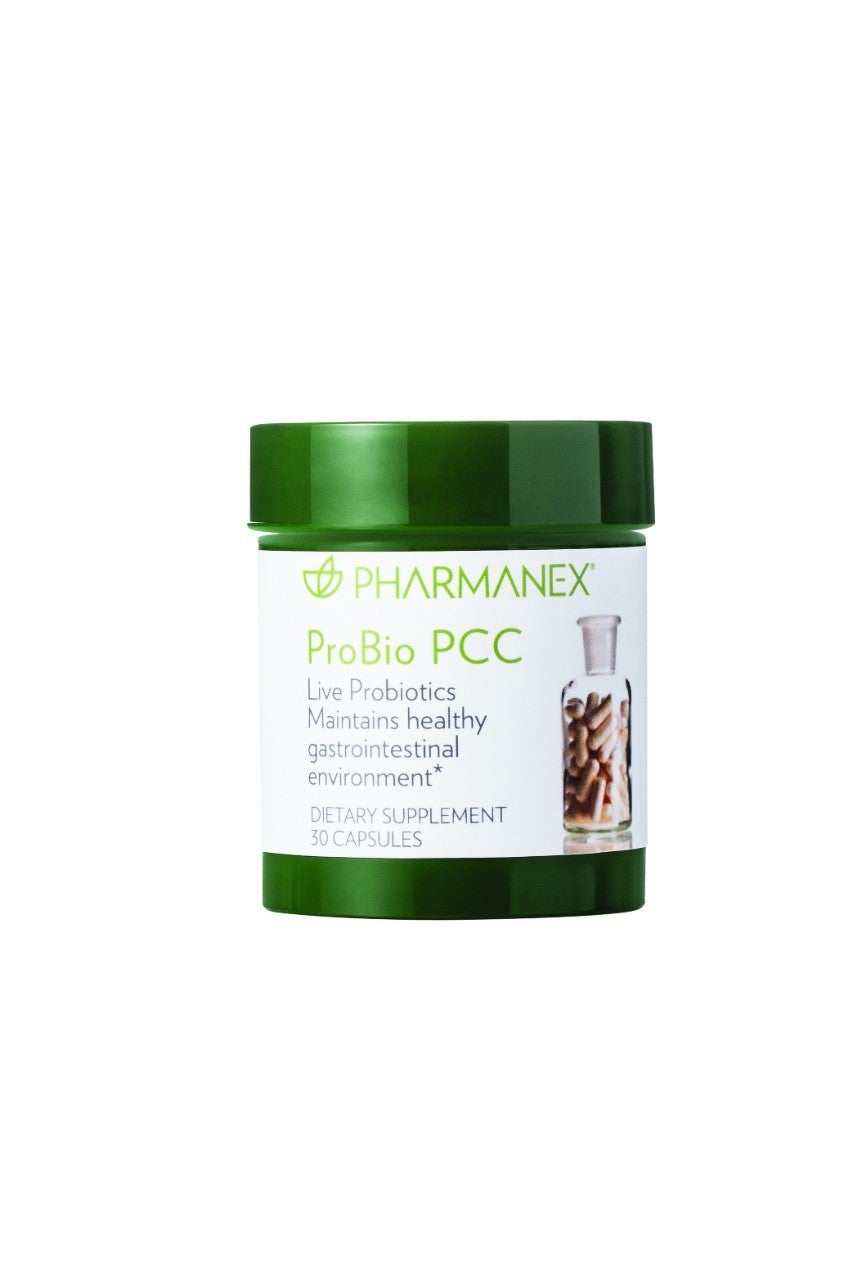 Probio PCC®
Pharmanex's ProBio PCC® relieves symptoms associated with gastrointestinal (GI) discomfort, bowel irregularity, occasional diarrhea, and other digestive and non-digestive discomforts. It contains a potent and proprietary probiotic bacteria culture of Lactobacillus fermentum. Pharmanex's unique strain of Lactobacillus has shown an extraordinary resilience to the growth of undesirable organisms in the gastrointestinal tract.
Size: 30 capsules
Product Details
Benefits

Clinically proven to encourage the proliferation of healthy "live" probiotic bacteria in the lower digestive tract, acting as a territorial colonizer, resilient, and stable
Reduces symptoms associated with GI discomfort and promotes digestive comfort and regularity
Fortifies the natural digestive defense system and assists with the absorption of key nutrients
Supports healthy function of the urinary tract
Contains prebiotic "food" to help nourish healthy flora cultures

Usage

As a dietary supplement, take one (1) capsule daily with food to promote normal gastrointestinal health. Use continuously for optimal results.

Ingredients

Lactobacillus fermentuam P.C.C. , Microcrystalline Cellulose, Gelatin, Silicon Dioxide, Stearic Acid.