Polishing Peel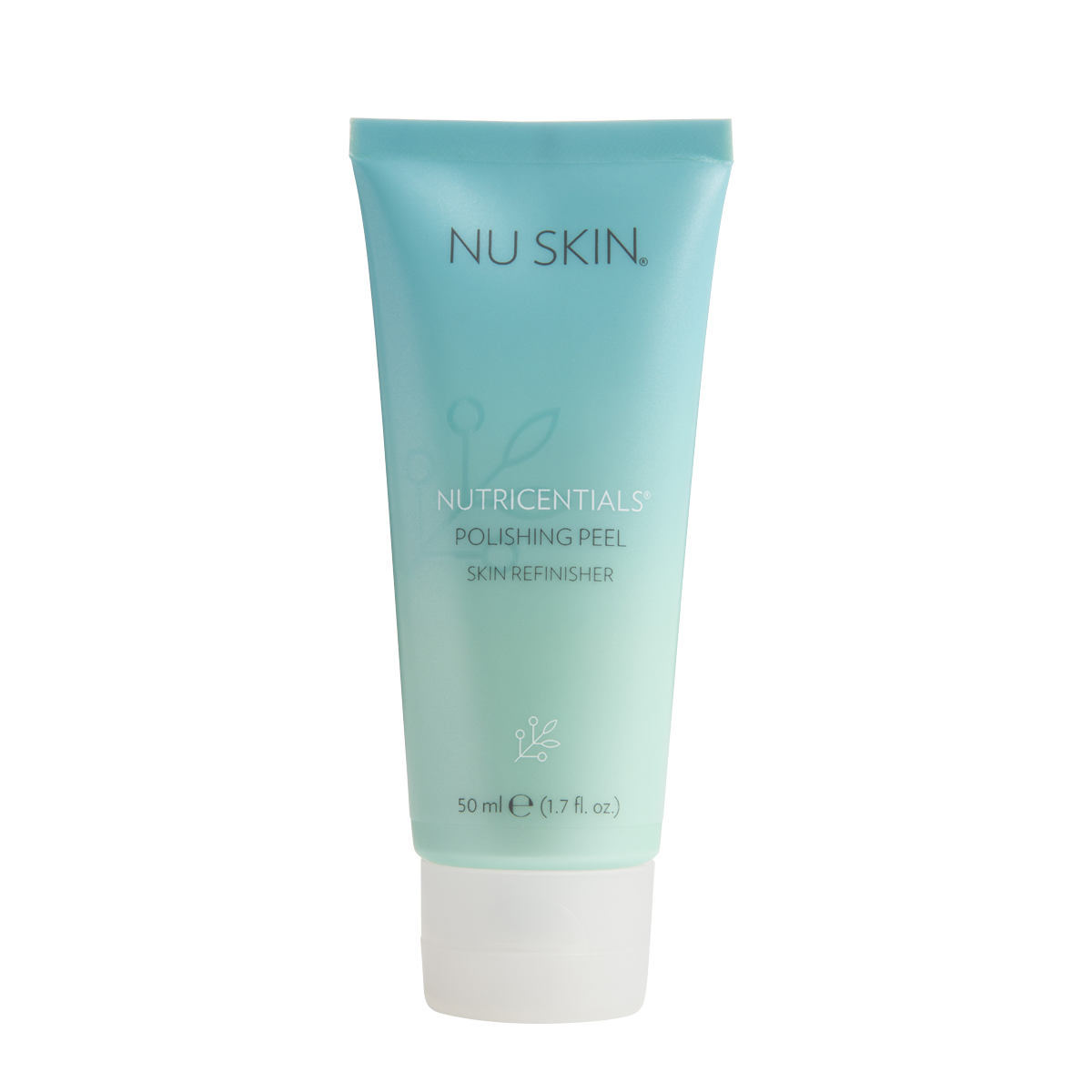 Polishing Peel Skin Refinisher
It's Micro-dermabrasion to go! Introducing an alternative to professional treatments, Nu Skin Polishing Peel.
Clinically proven to deliver skin resurfacing, smoothing and softening results that are equivalent to a professional microdermabrasion treatment. Polishing Peel reveals a fresh, healthy, soft complexion and the time to focus on what's most important.
It is your "Clinical skin care without the clinic".
Size: 50ml
Product Details
Key Ingredients

Pumpkin Enzyme - resurface and smooth skin by dissolving dead and damaged cell build-up.
Bentonite Clay - this is natural clay, derived from volcanic ash, acts as a magnet to remove dulling skin cells and toxins.

Usage

Apply an even layer to your clean, dry face and neck. Let stand for approximately one to two minutes or until product becomes slightly firm. (If product becomes too dry, spray with NaPCA Moisture Mist to lightly moisten.)

Using your fingertips, gently massage face and neck in a circular motion to work Polishing Peel™ into large particles that carry away dulling dead cells from the skin's surface. Rinse with water and pat dry.

Follow with the Nu Skin® toner and moisturizer of your choice.

Product Claims

Provides results that are clinically proven to be equivalent to a professional microdermabrasion treatment
Instantly re-surfaces and polishes for beautifully smooth skin
Creates a more youthful looking complexion
Smoothes and softens skin for a fresh healthy glow
Convenient, safe and cost-effective in-home method
Non-abrasive, non-grainy, creamy formula