pH Balance Mattefying Toner (Com/Oily)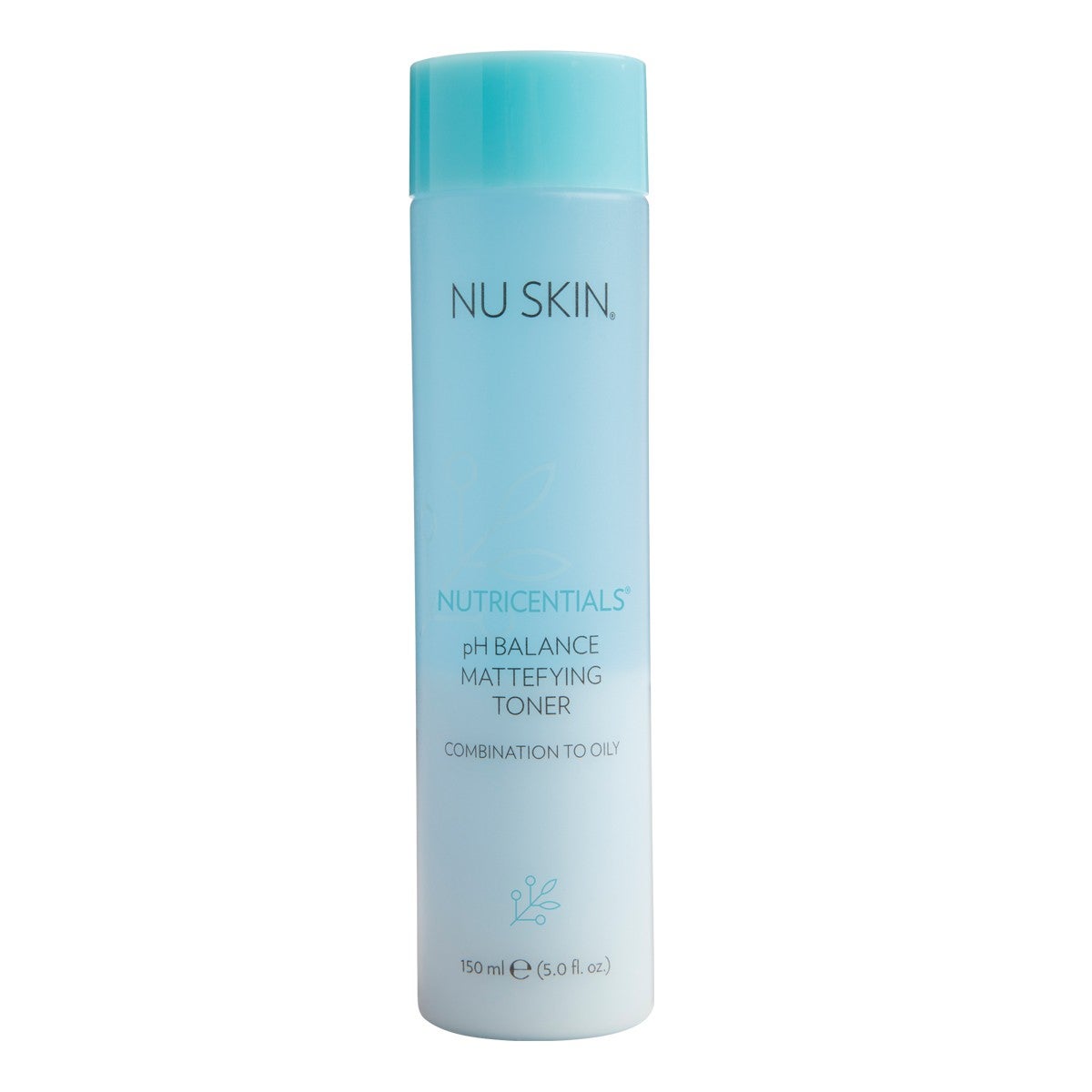 pH Balance Mattefying Toner (Combination to Oily Skin)
A diet that includes nourishing berries helps keep the complexions of Scandinavian women looking flawlessly smooth.
Introducing pH Balance Mattefying Toner with strawberry extract rich in polyphenols-potent antioxidants known for calming the skin helping to produce a smoother, more refined complexion. Pores seem tighter and diminished in appearance.
This bi-phase toner suspends oil-absorbing mineral powder to give an instant matte finish and control shine. The alcohol-free formula helps return your complextion to it's ideal pH, priming skin for hydration and nourishment.
Size: 150ml
Product Details
Usage

Use both morning and evening after cleansing. Shake well before each usage. Sweep over face and neck using a cotton pad.

FYI

A group of researchers recently developed a new way to report the antioxidant capacity of fruits and vegetables, called Oxygen Radical Absorptive Capacity (ORAC). With a significant ORAC, berries have the highest antioxidant levels of any fresh fruits, making them some of the most powerful free radical fighting foods available.

Question & Answers

What is the difference between pH Balance Mattefying Toner and other toners?
pH Balance Mattefying Toner is fortified with Nutricentials—essential nutrients from food sources delivered directly to the skin in their purest, most concentrated form; strawberry extract helps refine your complexion with antioxidant protection; oilabsorbing mineral powders in this gentle, alcohol-free toner control oil and shine.

Is pH Balance Mattefying Toner alcohol-free?
Yes, pH Balance Mattefying Toner is free of harsh drying alcohol (ethanol). It uses other ingredients such as stawberry extract and witch hazel to tone and refine the skin.

What is the benefit of restoring the skin's ideal pH?
Normal healthy skin maintains a slightly acidic pH (between4.5–5.5). Restoring the skin's ideal pH reduces stress and increases the skin ability to receive nourishment from moisturizers and treatment products.

What is the benefit of using a Toner?
Nu Skin toners have several important benefits, such as diminishing the appearance of pores and restoring the optimal pH so that skin can receive nourishment from other products. pH Balance Mattefying Toner offers the unique benefit of strawberryextract to refine the complexion while oil-absorbing mineral powders control oil and shine.

What is a polyphenol?
Polyphenols are a broad class of antioxidant phytochemicals that are found naturally in many berries, fruits, herbs, and vegetables. They add flavor, color, and help to protect plants from environmental aggressors.

What makes pH Balance Mattefying Toner blue?
Copper PCA, a humectant that is naturally blue (Nu Skin does not use FD&C colors), works well with combination to oily skin types.

What is bi-phase suspension?
Bi-phase suspension refers to the combination of two different states of matter together, such as a liquid and a powder. In pH Balance Mattefying Toner, the bi-phase technology suspends oil absorbing mineral powders to give an instant matte finish and control shine.