Pure Cleansing Gel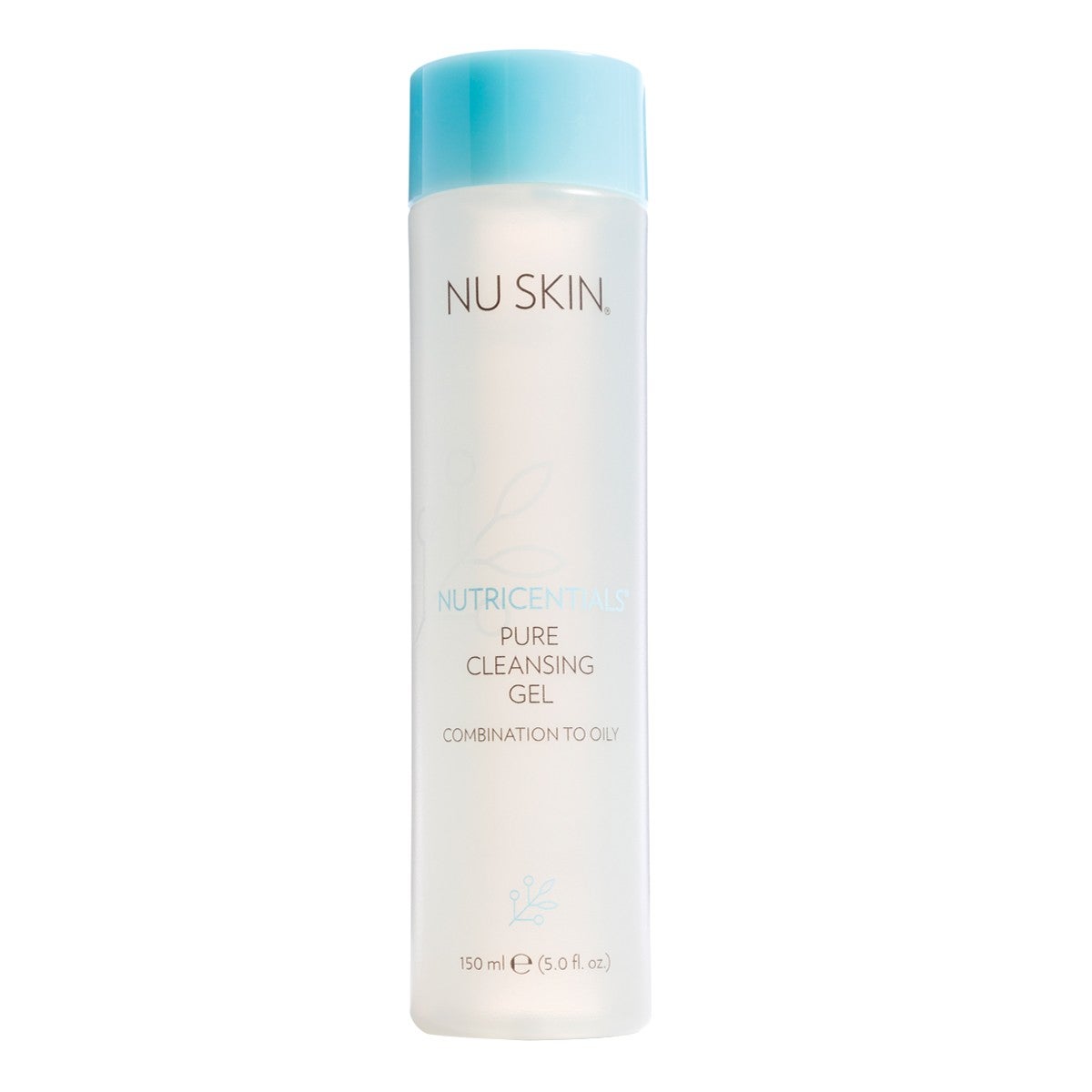 Pure Cleansing Gel (Combination to Oily Skin)
Deep cleanses and clarifies pores. Nutrient-rich tropical papaya in the diets of Venezuelan women helps them maintain a radiant complexion. Nu Skin brings the benefits of papaya to Pure Cleansing Gel.
An enzyme from papaya called papain frees pores of oil, dead cells, makeup, and pollution, clearing the way for refined, healthier-looking skin. Pure Cleansing Gel's soap-free, foaming formula balances oil without overdrying, leaving skin fresh, clean, and energized.
Size: 150ml
Product Details
Usage

Use Pure Cleansing Gel twice daily, morning and evening. Gently lather over moistened face and neck then rinse thoroughly.


FYI

Alkaline soaps dry out and damage the skin by essentially breaking the skin apart, or changing the structure of its components. Alkaline soap has a reactive chemical structure that breaks the bonds holding fatty acid and protein molecules together. These fatty acid and protein molecules make up the cellular membrane and structure that protect and maintain the skin's integrity. As these surface structures are denatured, the skin basically "breaks apart."

Question & Answers

Is Pure Cleansing Gel best for combination or oily skin types?
Yes, Pure Cleansing Gel is specifically formulated to address the needs of combination to oily skin.

How is Pure Cleansing Gel different from other facial cleansers for combination to oily skin types?
Pure Cleansing Gel is fortified with Nutricentials™—essential nutrients from food sources delivered directly to the skin in their purest, most concentrated form. Pure Cleansing Gel contains papain, an enzyme from papaya that helps to dissolve pore-blocking oils and debris to leave skin clean and fresh.

Does Pure Cleansing Gel help manage the production of oil in the skin?
Pure Cleansing Gel helps to balance the oils on your skin with lemon, geranium, and fennel extracts by effectively removing any excess oil and debris.

How often should I use Pure Cleansing Gel?
It is best to cleanse your face in the morning and before bed to keep your skin clear of pore-blocking debris. However, you can use Pure Cleansing Gel, when needed, throughout the day.