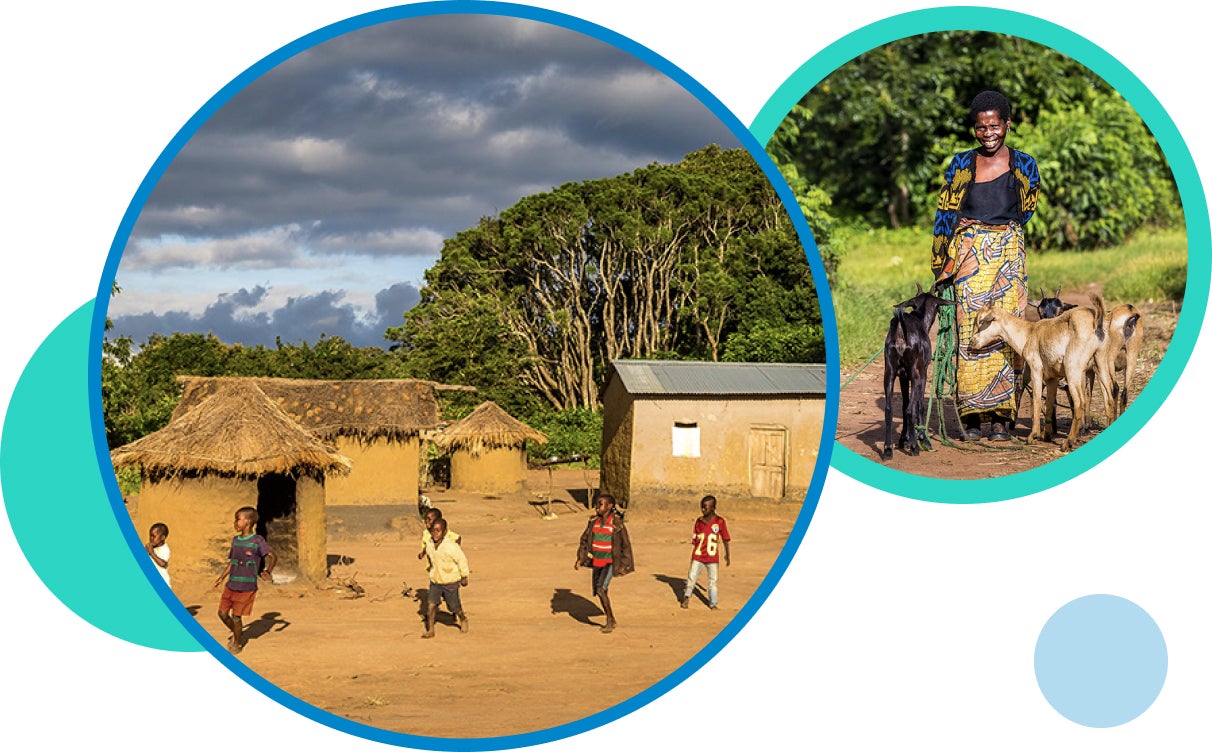 Mtalimanja Village
They say it takes a village to raise a child. So, together with local non-profit organisations and civic groups, the Nu Skin Force for Good Foundation's 'Build a village' programme gave one to the people of Malawi. It was named Mtalimanja, which translates to 'long hands that give'. It is now home to 30-40 farmers and their families, where husbands and wives can attend classes together, while their children are sent to primary school.
Malawi, the warm heart of Africa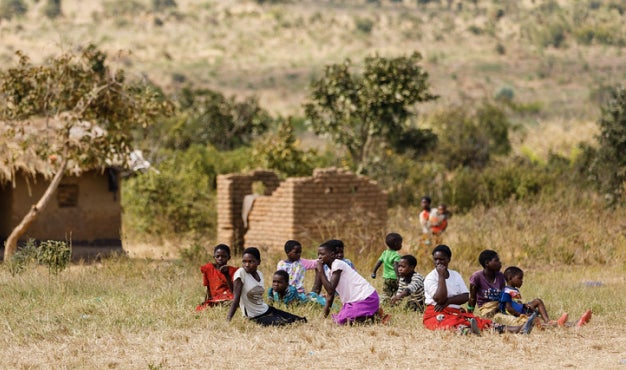 Malawi is among the least developed and most densely populated nations in the world, where 75%1 live in poverty or extreme poverty. More than one million children suffer from chronic malnutrition, and it is estimated that three in ten children will die before the age of five. With life expectancy falling in recent years, and an illiteracy rate of around 30%², the urgency of introducing educational infrastructure and basic necessities such as water and food cannot be understated. The work of the Force for Good Foundation helps provide solutions for all of these issues.
Source:
11IMF report: file:///C:/Users/lfrere/Downloads/cr17184.pdf
²https://www.worldbank.org/en/country/malawi/overview

It starts with food and water
Building wells and a sustainable future
Access to clean water is one of the basic human rights that many in Malawi still live without. Many are forced to spend hours from their day walking to collect it, time that could be spent working, caring for their children, or in education. The Nu Skin Force for Good Foundation has raised funds for its Wells of Hope initiative, leading to the construction of over 60 boreholes throughout the country.
Meanwhile, farmers are educated in sustainable farming techniques, such as fish farming, drip irrigation, tree farming, and forest conservation, helping preserve natural resources for the future.
Providing nutritious meals for children
Child malnutrition is a major issue in Malawi and is one of the leading causes of death in children under five. Through the work of our Nourish the Children* initiative and the generous donations of VitaMeal – a nutritious meal formulated by experts in the field – we can help to combat this. VitaMeal is predominantly manufactured in Malawi, providing jobs and an opportunity for many to help break the poverty cycle while fighting for their own brighter future.
Patrick
" Orphaned at the age of two, Patrick lives with his elderly grandmother, who struggles to care for him. After showing severe signs of malnourishment and being brought to a child care centre in 2012, he received VitaMeal through the Joyce Banda Foundation and is now living in greatly improved conditions. Not only is he happier and more energetic, but he is also excelling in school, with a bright future to look forward to. "
Encouraging school attendance
As VitaMeal donations are generally distributed through school programmes, parents living in poverty are more likely to send their children to school for a free meal, instead of keeping them at home to work.
The World Bank has recognised that there is no investment more effective for achieving development goals than educating girls*.
Source: *https://www.worldbank.org/en/news/press-release/2016/04/13/world-bank-group-to-invest-25-billion-in-education-projects-benefiting-adolescent-girls
Creating job opportunities
In 2004, the Malawian owned VitaMeal Manufacturing Plant officially opened in Lilongwe, Malawi, with half of the funds donated by Nu Skin. This was an important milestone in the life of VitaMeal. Not only is the formula adapted to cater to the traditional Malawian diet, but it is also created using local produce and labour, helping to provide an economic boost as well. Approximately 2,900,000 meals are produced here each month, while it also provides employment for around 400 people in the area.
The importance of teaching farmers
The School of Agriculture for Family Independence (SAFI), located in this village, teaches its students the latest farming and irrigation techniques to bring back to their villages. After implementing SAFI techniques, crop yields can increase by as much as 700%.
*Nu Skin is a for-profit distributor of nutritional and skincare products and is traded on the New York Stock Exchange (NUS). Nourish the Children is an initiative of Nu Skin and is registered in some states as a commercial co-venture. The initiative enables Nu Skin's brand affiliates and customers to purchase VitaMeal from Nu Skin and donate it to charitable organisations to help solve the complex world problem of feeding malnourished children. The price of VitaMeal includes the cost of manufacturing, general overhead, distribution and sales. As is the case with other Nu Skin products, brand affiliates are paid commissions, and Nu Skin earns a profit margin from each sale of VitaMeal.
---