Awards & Media
They talk about ageLOC me™
---
awards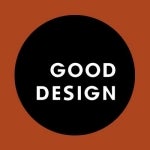 Good Design Award 2015
From the Chicago Athauneun Museum of Architecture and Design
happi anti-aging product of the year
Second annual Readers' Choice Anti-Aging Product of the Year contest
Big Innovation Award 2016
Sponsored by Business Intelligence Group
Spark
As a finalist in the 2015 Spark Design awards, ageLOC Me was honored for its solution that solves everyday problems for people.
The Techies 2016
Sponsored by TechWorld, ageLOC Me received the 2016 Techie award for the Most Innovative Retail Product, which celebrates innovation, disruption and entrepreneurship in the UK.
A'Design Award 2016
Received for design & innovation in Beauty, Personal Care & Cosmetic Products
Beauty Shortlist Award 2016
One of UK's top natural beauty blog, Beauty Shortlist awarded ageLOC Me the 2016 the Best Beauty Supplement/Device/Skincare Innovation category.