Quarantine Routine Challenge
---
🏠quarantine ....routine!💻
It is a unique time around the world and if you're working from home right now you probably don't miss your rushed morning routine. As we hit pause take this opportunity to engage in some self-care. During this time, we challenge you to show us your quarantine routine. How are you continuing to look after your skin and health? What is your new daily routine?

Join in the Quarantine Routine for your chance to win amazing prizes. Check out the requirements for entry below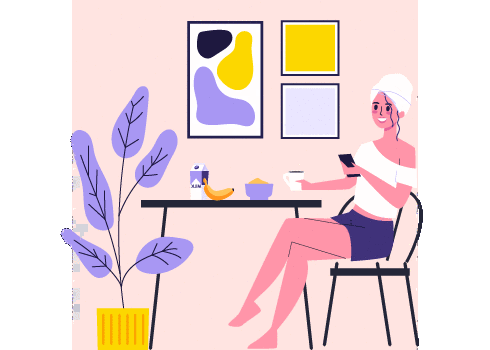 ---
In order to participate in the Challenge and be eligible to win, Participants must comply with the following:

You must be a Nu Skin Brand Affiliate from Australia, New Zealand, French Polynesia and New Caledonia.


You must ensure all video content complies with out Policies and Procedures


You must agree to and accept the challenge Terms & Conditions
In order to enter the challenge, you must:
1. First, start by walking us through your house and showing us your work from home space. Then show us what Nu Skin products you are using every day to keep yourself looking young and healthy. We want to see everything included in your new quarantine routine.


2. Create a video including these elements. Please note the video must be 60 seconds or less in duration and must show us your quarantine routine.
3. Then, upload the final video to Facebook and tag @nuskinpacific.

"Please make sure that when you tag us in the post, you click on our page and create a hyperlink so we can record your entry."
The Quarantine Rountine Challenge is running from Thursday, 9th April until Friday, 8th May.
---
You will want to be involved in this challenge because we have amazing prizes to giveaway. The first 5 people who enter the Quarantine Routine Challenge will be given 1x Love my LumiSpa Yoga Mat and 1x Nu Skin water bottle.

As your workspace and quarantine routine is personal to you, there is no right or wrong entree. Prizes will be awarded to the most creative videos. There will be 3 winners and they will receive the following prizes:
First prize: An AU- $350 NZ $360 Nu Skin Company Credit

Second prize: An AU- $200 NZ- $210 Nu Skin Company Credit

Third prize: An AU- $200 NZ- $210 Nu Skin Company Credit

*For the full Challenge Terms & Conditions please click here


---
To stay up to date with the latest Nu Skin Pacific business activities, incentives, upcoming events, corporate announcements and more make sure you are following our social media networks:
---