Trip Agenda
Divider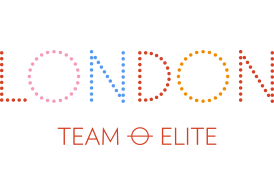 Trip Agenda
It's almost time! Whether you're a 1-star, 4-star, or 15+ Team Elite, you'll make memories and friendships to last a lifetime.
On this cruise, you'll experience the unique natural wonders only found in New Zealand— where each port is its own paradise.
Tauranga is the home of the vibrant, welcoming Maori, New Zealand's native people. Here, and in nearby Rotorua, you'll enjoy kiwi fruit farms, spouting geysers, bubbling mud pools, and other unique geothermal activity.
Say hello to Napier. One of New Zealand's "Twin Cities," Napier boasts one of the most photographed attractions in the country, a statue on Marine Parade called Pania of the Reef.
Get ready to enjoy the wonders of nature—Picton, set in upper Queen Charlotte Sound, is full of non-stop scenery and thrilling outdoor adventures. You'll want to snap a few (dozen!) photos while you're here.
Next stop, Akaroa. This cozy town, near Christchurch, is nestled in the Banks Peninsula. The bay boasts some of New Zealand's most epic natural wonders and water activities. It's the place to get wet and go a little wild!
And finally, welcome to Wellington! New Zealand's picturesque capital is home to ancient wooden houses and a charming red cable car that will take you to the Wellington Botanic Gardens or Te Pa museum. And if you're looking for great food, Wellington can take care of you in style. We saved the best for last!
To help you plan, prepare, and pack properly, here are just a few more of the highlights in store:
Wednesday, March 11
1–4-Star Team Elites
Get more as you give back! You'll have the chance to start the day generously caring for our beautiful host country by participating in a special Force for Good activity.
Be a winner! Don't miss the Team Elite Platinum awards dinner. Hosted in the iconic Squadron, home of the 2017 America's Cup-winning New Zealand sailing team, this nautically themed evening is sure to delight and inspire as we mingle with fellow Team Elite Platinums and a special, surprise guest from the 2017 New Zealand sailing team. It's the perfect way to kick off the adventure at sea that awaits the very next morning!
Thursday, March 12
1–4-Star Team Elites
Come sail away! Whether you're riding the waves or cheering wildly from the spectator boats, the sailing regatta is sure to thrill you! Hand-picked Team Elite Platinum teams, plus Founders, Corporate and Market management will join seasoned crews for an America's Cup-style race. Be sure to pack your best sailing attire for this friendly, high seas competition. From here, we'll embark on our first day of the official cruise.

Friday, March 13
15+ Team Elites
Welcome to the heart of New New Zealand! In Whakatāne, New Zealand's longest continually occupied settlement and gateway to Whakaari (White Island), you will find the revered Mataatua Wharenui: a fully carved Māori ancestral house that traveled the world for over a century, before returning home to its people. Here at the Mataatua Maori House, you'll have a rich, unique, and beautiful cultural exchange with a traditional Maori cultural experience and lunch.
3-Star Team Elites
Fulfill your need for speed! New Zealand is the birthplace of the famous jet boat. Together with our corporate and market management plan to get wet and wind-whipped as we speed down the Waikato River to Orakei Korako, one of New Zealand's 100% geothermal wonders. You'll also enjoy lunch at Stokmans, a picturesque, privately owned cattle ranch.

Saturday, March 14
All Team Elites
Get ready to LEARN. Today, we'll discuss our business vision and strategy. No matter where you are on your Nu Skin journey, there's always something new to help you grow your business.
4-Star Team Elites
Enjoy a luxurious lunch in port with 10 friends in Napier's beautiful port.
New Team Elites/Team Elite Creators
We're thrilled you're here. And to kick-off your first Team Elite trip, join us for your very own "Sail Away" party.
Team Elite Platinums
Enjoy star treatment at an exclusive, invitation-only Captain's Reception in gorgeous Napier, where you'll meet and mingle with Team Elite Platinum leaders, Corporate Management, and our gracious hosts.
Monday, March 16
2—4-Star Team Elites
Set your alarm! Don't miss a delectable breakfast as you learn about and enjoy the sunny side of Nu Skin's Founders and Corporate Management. It'll be the breakfast of champions.
Tuesday, March 17
4-Star Team Elites
Extreme experiences await you, the Founders, and market management at beautiful Boomrock in Wellington.
Play your very best ball! Boomrock's famed three-hole driving range could earn you both prizes and bragging rights.
1st hole at 75m = NZ $1,000 Boomrock voucher
2nd hole 175m = NZ $2,000 Boomrock voucher
3rd hole 320m = NZ $75,000 Boomrock voucher (Many try. Few succeed. Will you?)
But there's so much more—try them all to find out what adventure suits you best!

Claybird Shooting–Experience the thrill of shooting claybirds over scenic Cook Strait.
Archery–Test your bowmanship in the peace and tranquility of the hills behind the Lodge.
Land Rover 4WD Experience–Take an adrenaline-filled ride over technical terrain and adventurous valleys. Hold on tight!
Hot Laps–Buckle in as professional drivers take you for hot-laps at breathtaking speed in the all-new A 45 AMG Mercedes Benz.
Activities at Boomrock will be followed by lunch in a beautiful, 4-Star status location.
All our Team Elite Platinum guests will enjoy an extra day in Auckland full of exciting and personalized experiences with Corporate and Regional management and a world-class performance during the elegant Night at the Theatre.
For your 4-Star work, you'll enjoy a Business-Class flight and one of five TEAM celebrations, including a Corporate Guest appearance, a divine dinner celebration, a premier dance party, a premium spa party, a posh pool party, or on-shore lunch excursion. And of course, all 4-Stars Team Elites earn the coveted Founders gift. This year's surprise celebrates the beauty and wonder of New Zealand. It's unlike anything we've given before.