Trip Agenda
Divider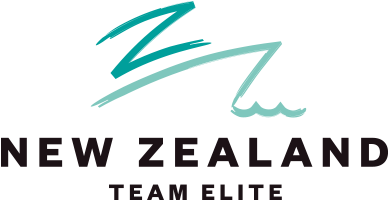 Get ready to set sail for scenic New Zealand!
Join us as we embark on this epic journey beginning in Auckland—the beautiful "City of Sails." Whether you're a 1-star, 4-star, or 15+ Team Elite, you'll make memories and friendships to last a lifetime. To help you plan, prepare, and pack properly, here are just a few of the highlights in store:
TUESDAY, MARCH 10
Team Elite Platinum arrive.
Wednesday, March 11
1–4 Star Team Elites
Get more as you give back! You'll have the chance to start the day generously caring for our beautiful host country by participating in a special Force for Good activity.
Be a winner! Don't miss the Team Elite Platinum awards dinner. Hosted in the iconic Squadron, home of the 2017 America's Cup-winning New Zealand sailing team, this nautically themed evening is sure to delight and inspire as we mingle with fellow Team Elite Platinums and a special, surprise guest from the 2017 New Zealand sailing team. It's the perfect way to kick off the adventure at sea that awaits the very next morning!
---
Thursday, March 12
1–4 Star Team Elites
Come sail away! Whether you're riding the waves or cheering wildly from the spectator boats, the sailing regatta is sure to thrill you! Hand-picked Team Elite Platinum teams, plus Founders, Corporate and Market management will join seasoned crews for an America's Cup-style race. Be sure to pack your best sailing attire for this friendly, high seas competition. From here, we'll embark on our first day of the official cruise.
***BE SURE TO ARRIVE PRIOR TO 1:30 PM TO MAKE IT ON THE BOAT!***

---
Friday, March 13
3-Star Team Elites
Fulfill your need for speed! New Zealand is the birth-place of the famous jet boat. Together with our corporate and market management plan to get wet and wind-whipped as we speed down the Waikato River to Orakei Korako, one of New Zealand's 100% geothermal wonders. You'll also enjoy lunch at Stokmans, a picturesque, privately owned cattle ranch.

---
Monday, March 16
2—4-Star Team Elites
Set your alarm! Don't miss a delectable breakfast as you learn about and enjoy the sunny-side of Nu Skin's Founders and Corporate Management. It'll be the breakfast of champions.
---
Tuesday, March 17
4-Star Team Elites
Extreme experiences await you, the Founders, and market management at beautiful Boomrock in Wellington.
Play your very best ball! Boomrock's famed three-hole driving range could earn you both prizes and bragging rights.
1st hole at 75m = NZ $1,000 Boomrock voucher
2nd hole 175m = NZ $2,000 Boomrock voucher
3rd hole 320m = NZ $75,000 Boomrock voucher (Many try. Few succeed. Will you?)
But there's so much more—try them all to find out what adventure suits you best!
Claybird Shooting – Experience the thrill of shooting claybirds over scenic Cook Strait.
Archery – Test your bowmanship in the peace and tranquility of the hills behind the Lodge.
Land Rover 4WD Experience – Take an adrenaline-filled ride over technical terrain and mud filled valleys. Hold on tight!
Hot Laps – Buckle in as professional drivers take you for hot-laps at breathtaking speed in the all-new A 45 AMG Mercedes Benz.
Activities at Boomrock will be followed by lunch in a beautiful location, worthy of your 4-Star status.

---
No matter where you are in your Team Elite journey, we want to reward you for your hard work and dedication. Throughout the week, all our Team Elite Platinum guests will enjoy an extra day in Auckland full of exciting and personalized experiences with Corporate and Regional management, an exclusive, invitation-only Captain's Reception, where you'll meet and mingle with Team Elite Platinum leaders, Corporate Management, and our gracious hosts; and a world-class performance during the elegant Night at the Theatre.
But don't stop pushing to achieve the next level. Earn every memorable experience we have in store! If you are planning to be a 2-Star Team Elite, work a little harder to reach 3-Star. 3-Star Team Elites will enjoy an exclusive shore excursion with a member of the Management team to explore the wonders of New Zealand. They will also have the opportunity to take a behind-the-scenes, VIP tour of our cruise ship, or have the chance to join the 2020 Malawi Nourish the Children Humanitarian trip. The choice is yours!
4-Star effort will earn you even more—like a Business-Class flight and one of five TEAM celebrations which includes a Corporate Guest appearance, including a divine dinner celebration, premier dance party, premium spa party, posh pool party, or on-shore lunch excursion. And of course, all 4-Stars Team Elites earn the coveted Founders gift. This year's surprise celebrates the beauty and wonder of New Zealand. It's unlike anything we've given before—yours for the taking if you work hard enough!
Keep striving, and we'll see you in New Zealand!
Please note that the latest month a new first-time qualifier may begin qualification is August 2019, and they must complete qualification by January 2020 to be able to attend this trip.