Hotel Information
Divider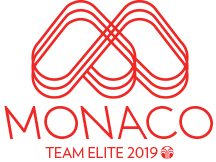 Monte Carlo Bay Hotel
The Monte Carlo Bay Hotel sits on ten lush acres of gardens overlooking the Mediterranean. Its stunning tropical grounds feature waterfalls, solariums, an indoor pool and a sandy-bottomed turquoise lagoon. 
The Monte Carlo Bay Hotel boasts three restaurants, a fitness center, the Cinq Mondes spa, and several chic boutiques.
Fairmont Monte Carlo
The Fairmont Monte Carlo is one of the largest and most prestigious hotels in Monaco. You won't want to leave the comforts of this modernly chic hotel with its stunning views of the Mediterranean and the city.