Gratitude in the Workplace
Gratitude in the Workplace
October 31, 2014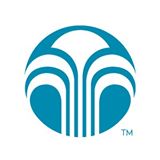 November is a month for giving thanks. During this time we often express gratitude for things such as holiday bonuses, paid vacations, and turkey dinners. But there is much to be grateful for before November comes and after it passes.  
Gratitude is a key ingredient to satisfaction and success.
Guarantees Health & Happiness
Living life gratefully has powerful physiological and emotional advantages. Studies have shown that experiencing gratitude balances hormone levels, suppresses stress, and boosts endorphins. Those who express thanks to others are themselves, happier! By helping your co-workers feel good, you will feel good. Being thankful is a fundamental quality to job satisfaction and overall happiness. Give the gift of glee to your co-workers and reap the benefits of gratitude for yourself.
Generates Unity
In addition to being a positive component of your own happiness, gratitude also benefits your coworkers. When you take the time to notice their efforts and contributions, they will be naturally inclined to continue working hard to meet your expectations. Offering sincere praise and thanks helps build relationships of unity and trust. Job performance will improve, and colleagues will thrive at work as they discover their work and involvement are appreciated.
Grows Business
Practicing gratitude in the workplace can also positively impact business growth. Take a step back from your routine tasks and responsibilities to reflect on what you truly appreciate. By adopting an attitude of gratitude, you will find a greater sense of purpose in your work. This will enable you to push through difficult times with motivation to accomplish the objectives, goals and mission of the company. This focus and determination equips you will to handle challenges as they arise and move past them to achieve success.
---
Nu Skin Tips to be more grateful:
·Be mindful of other's achievements
·Express thanks
·Offer praise
·Reflect on the positive
---
Make a personal goal to practice gratitude year-round rather than reserving it for holidays and special occasions. Express thanks to enrich your life as well as the lives of those around you, contributing to greater job satisfaction and success. As you remember the benefits of cultivating an attitude of gratitude you will be on your way to improved health and happiness, increased unity, and enhanced business growth. ■